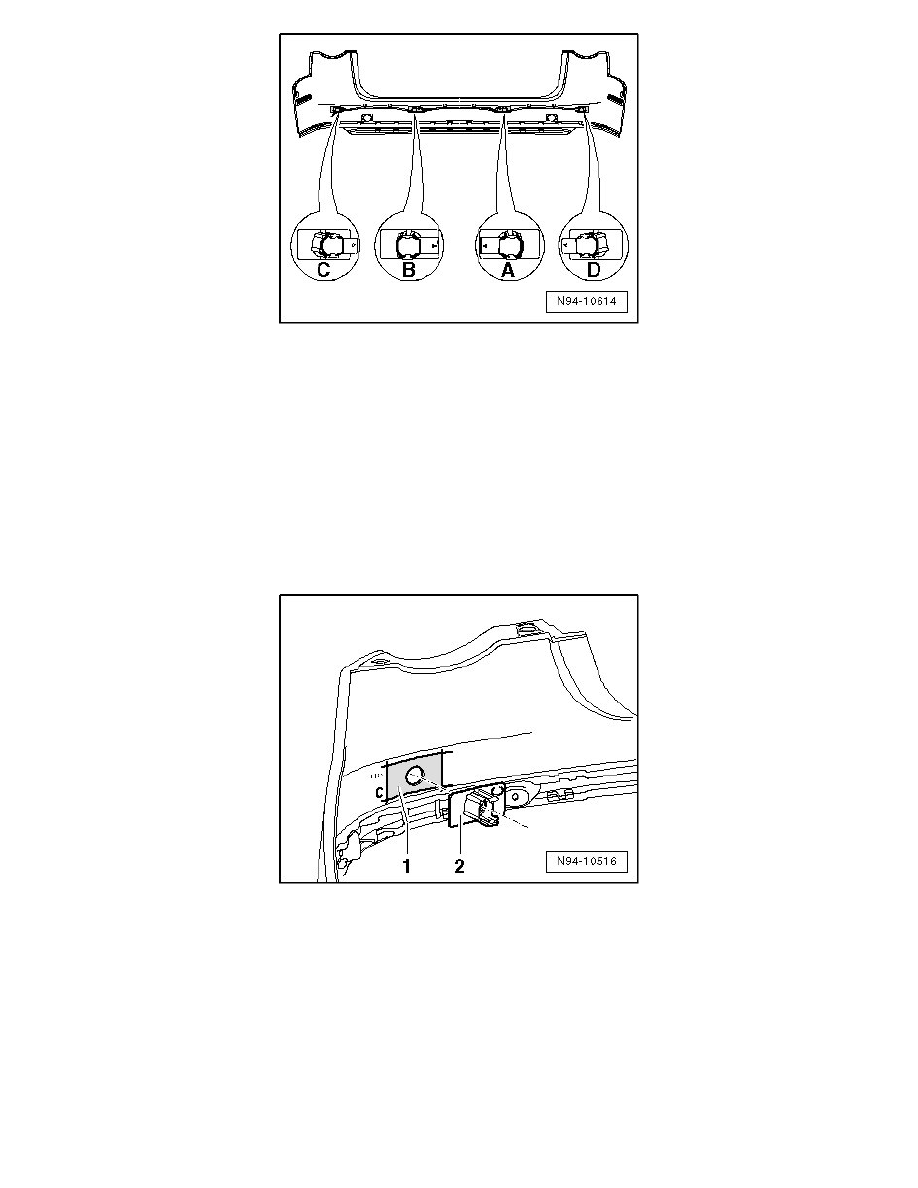 Bracket letter:
A left center
B right center
C right outer
D left outer
Bonding Sensor Bracket In Bumper Cover
Bonding of sensor bracket into front and rear bumper cover is performed in the same way. To assist in aligning the sensor retainers in their proper
positions when bonding, sensor location punched holes with corresponding retainer bonding adhesive surfaces are marked on the inside of the bumper
cover. Before proceeding with bonding procedure, ensure sensor retainer and bumper cover materials are between 15° C and 25° C.
-
Clean the marked adhesive surface - 1 - on inside of bumper thoroughly with isopropyl alcohol.
-
Apply bonding agent Scotchmount 4298 evenly on the marked adhesive surface - 1 -.
-
Allow bonding agent to air dry approximately 5 minutes.
-
Assign the sensor bracket to be bonded to its correct component location, refer to => [ Sensor Bracket Assignment ].
-
Pull off both protective foils from adhesive surface of sensor bracket -  2 - until a gray surface appears.
-
Align sensor bracket - 2 - with respect to marked adhesive surface - 1 - so that there is a uniform edge of approximately 3 mm.
‹› Make sure that recesses for sensor connection in the sensor bracket face in the correct direction as depicted in the assignment. If sensor bracket is
glued in incorrectly, connection wires for sensor are too short.
-
Press sensor bracket - 2 - with strong pressure into bumper cover for approximately 10 seconds.