< PREV PAGE
NEXT PAGE >
Passat Sedan V6-3.6L (BLV) (2008)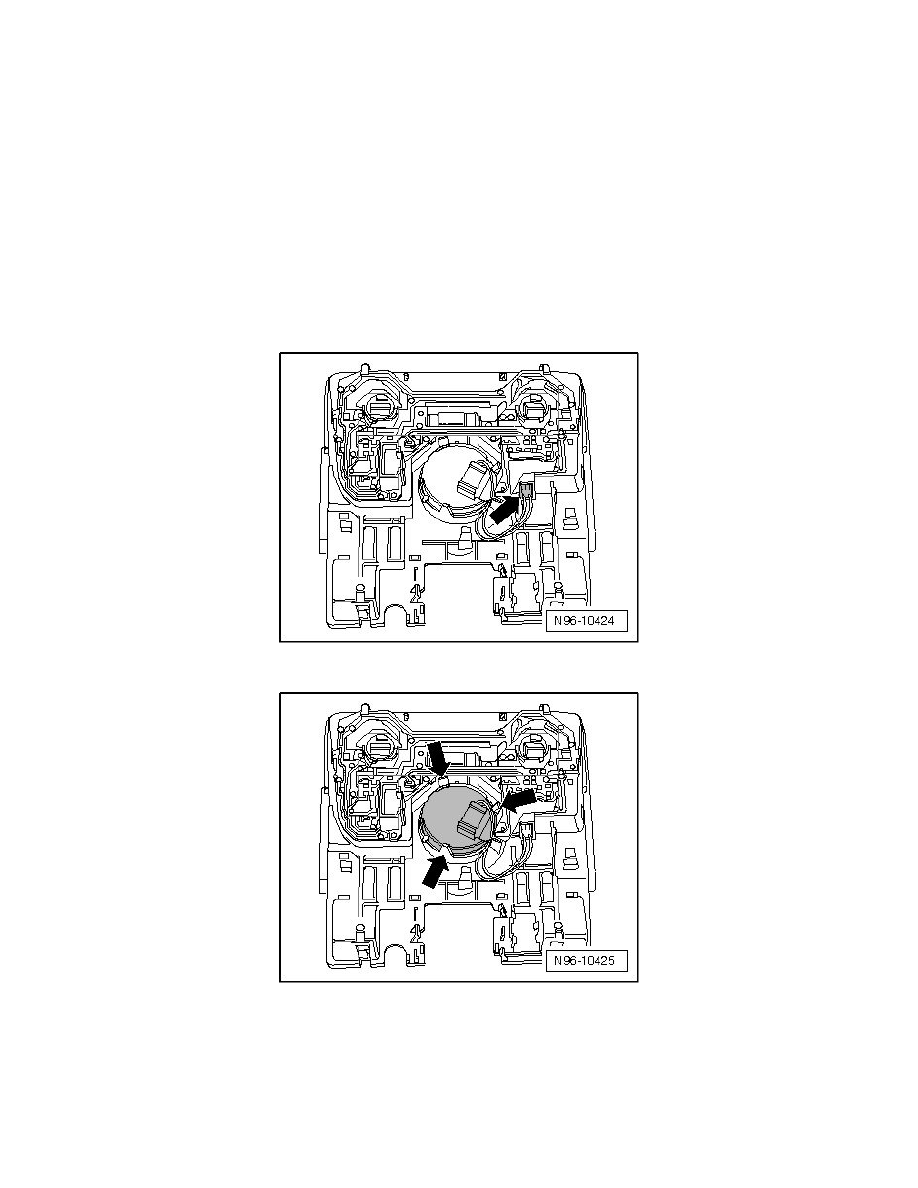 Sunroof / Moonroof Switch: Service and Repair
Sunroof Switch (E8)
Roof Trim Lamps and Switches
Sunroof Switch (E8)
‹› The Sunroof Switch Illumination Bulb (L65) is located in the Sunroof Switch.
Removing:
-
Switch ignition and all electrical consumers off and disengage the key or ignition switch in position 0 (ignition off).
-
Remove front interior lamp, refer to => [ Front Interior Lamp ]. See: Lighting and Horns/Courtesy Lamp/Service and Repair/Roof Trim Lamps
and Switches/Front Interior Lamp (W1)
-
Disconnect electrical connection - arrow -.
-
Disengage retaining lugs - arrows - and remove Sunroof switch from panel.
Installing:
Install in reverse order of removal.
< PREV PAGE
NEXT PAGE >