< PREV PAGE
NEXT PAGE >
Passat Sedan V6-3.6L (BLV) (2008)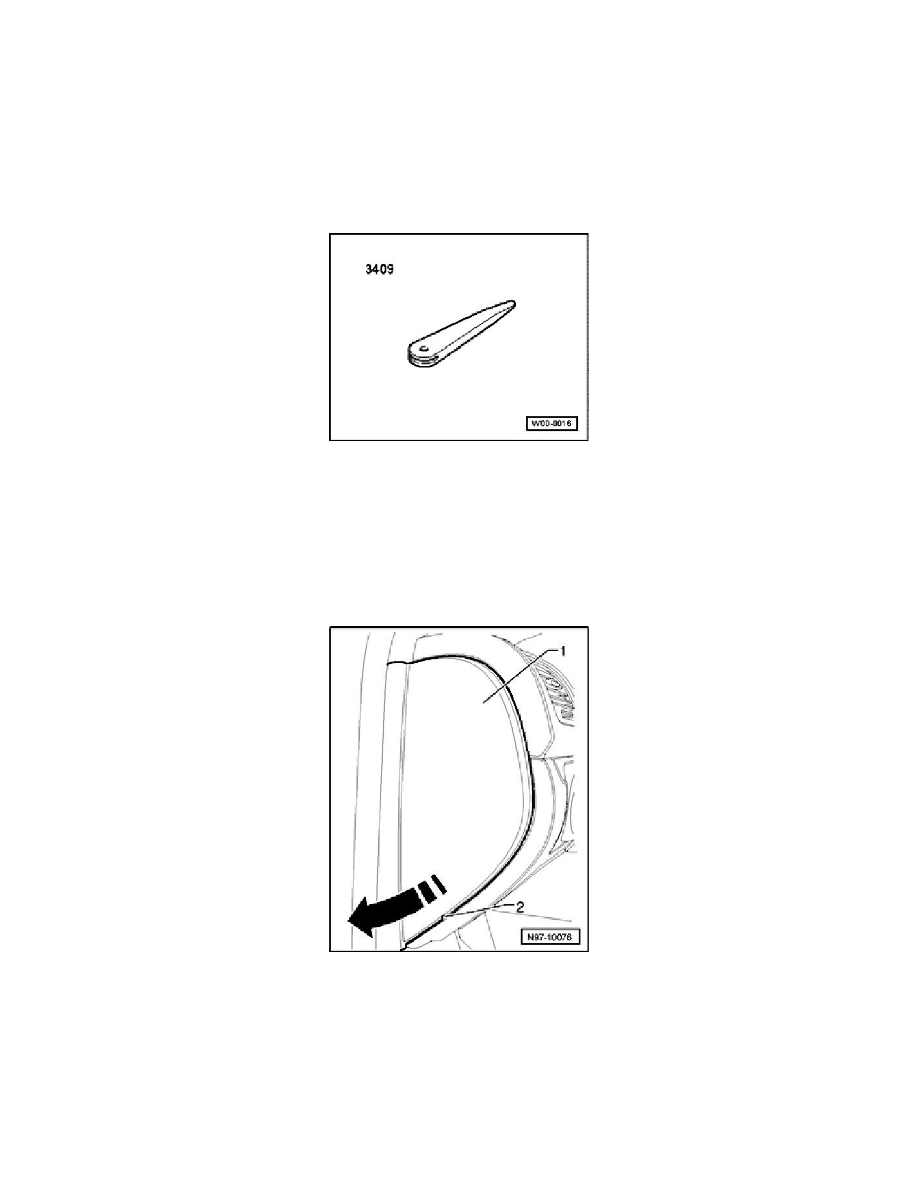 Parking Brake Release Switch: Service and Repair
Electro-Mechanical Parking Brake Button E538, Removing and Installing
Electro-Mechanical Parking Brake Button E538, Removing And Installing
The following components are integrated with Electro-Mechanical Parking Brake Button E538 :
-
Electro-mechanical Parking Brake Indicator Lamp K213
-
-AUTO HOLD- Indicator Lamp 2 K238
Special tools, testers and auxiliary items required
-
Trim removal wedge VAS 3409
Removing:
CAUTION:
-
Switch off all electrical consumers.
-
Switch ignition off and remove ignition key.
-
When removing switches, trim, covers or displays, prevent damage to visible areas by always applying appropriate tape to area
surrounding the component, and the tools being used (screwdrivers, wedges etc.).
-
Remove side cover - 1 - of instrument panel, do this by inserting trim removal wedge 3409 or a screwdriver into recess - 2 - and pry off cover - 1 -
in direction of - arrow -.
< PREV PAGE
NEXT PAGE >