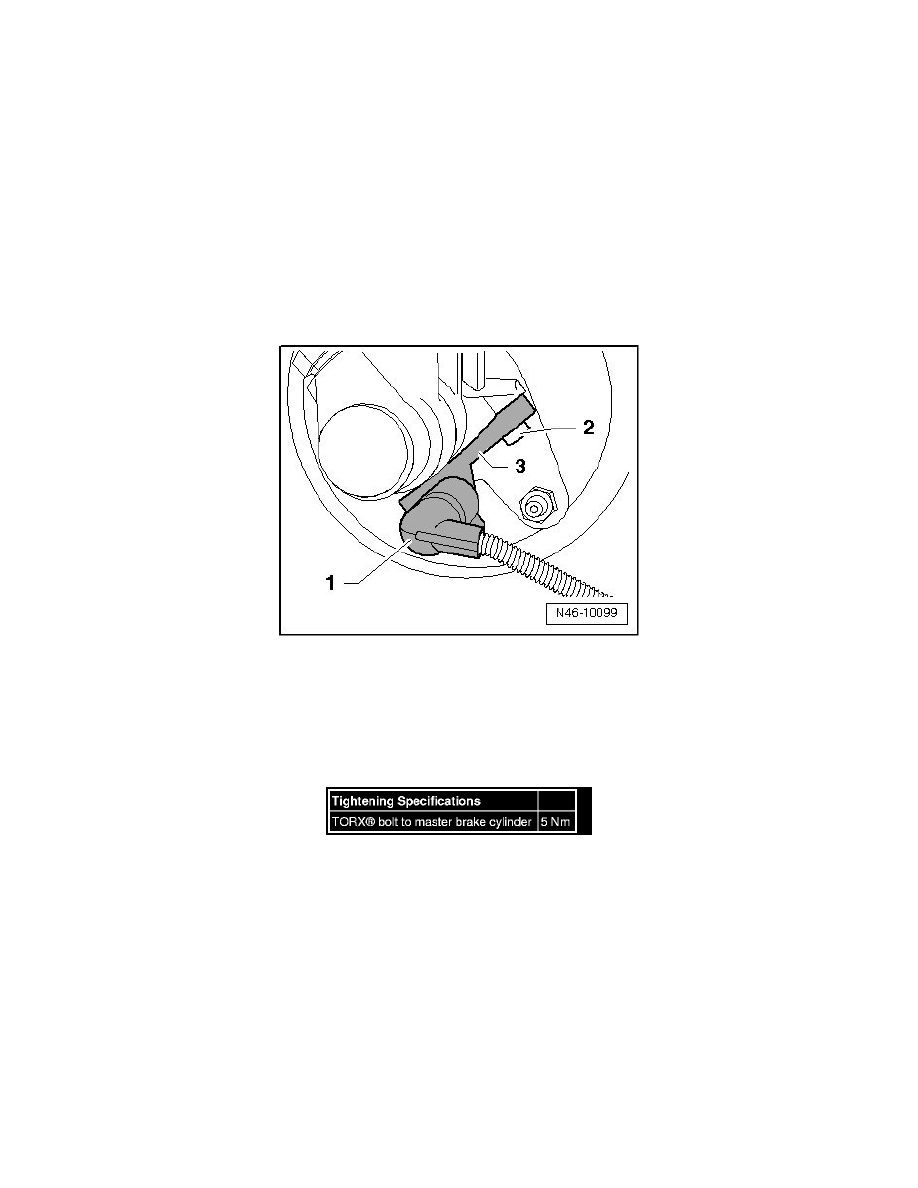 Brake Light Switch: Service and Repair
Brake Lamp Switch
Removing
-
If the vehicle has a coded radio, get the radio code from the customer before beginning.
-
Disconnect battery.
-
Remove intake hose, air filter housing (on vehicles with diesel engine and some gasoline engines) and battery.
On vehicles with 6-cyl. gasoline engine, battery is in luggage compartment, accordingly only air filter housing must be removed.
-
Remove the battery carrier.
-
Disconnect the connector - 1 - from brake lamp switch (F).
-
Remove bolt - 2 - from brake master cylinder.
-
Pull the brake lamp switch - 3 - upward and off from the brake master cylinder and remove it from the clip at the bottom.
Installing
-
Installation is in reverse order of removal.