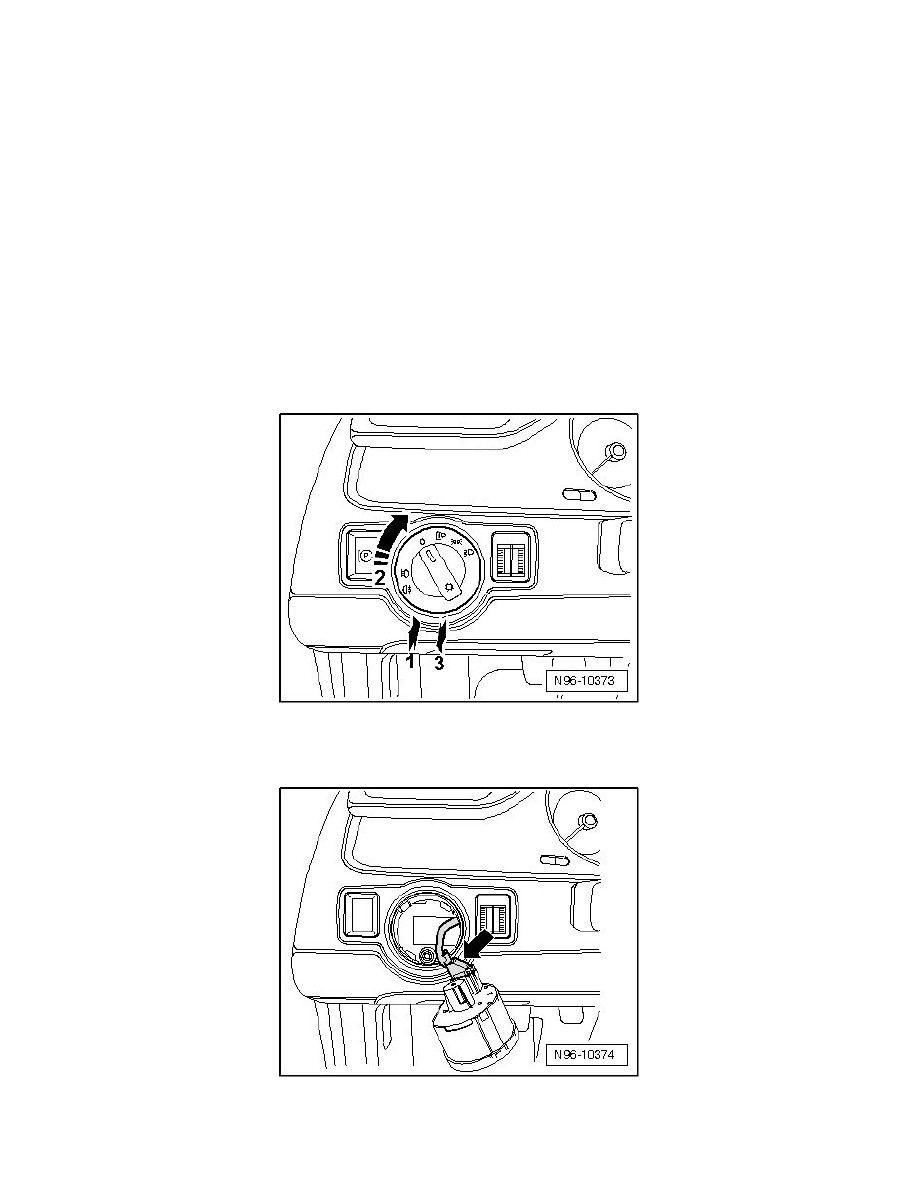 Headlamp Switch: Service and Repair
Instrument Panel Lamps and Switches
Light Switch (E1)
The following components are integrated with Light Switch:
‹› Fog Lamp Switch (E7)
‹› Rear Fog Lamp Switch (E18)
‹› Headlamp Switch Light (L9)
Removing:
-
Switch ignition and all electrical consumers off and disengage the key or ignition switch in position 0 (ignition off).
-
Turn light switch rotary knob to 0 position.
-
Push in light switch rotary handle - arrow 1 - and turn it slightly toward right - arrow 2 -.
-
Hold rotary handle in this position and pull Light Switch on rotary handle out of instrument panel - arrow 3 -.
-
Disengage harness connector - arrow - and disconnect the connector from the light switch.
Installing:
-
Connect the connector to the light switch.