< PREV PAGE
NEXT PAGE >
Passat Sedan V6-3.6L (BLV) (2008)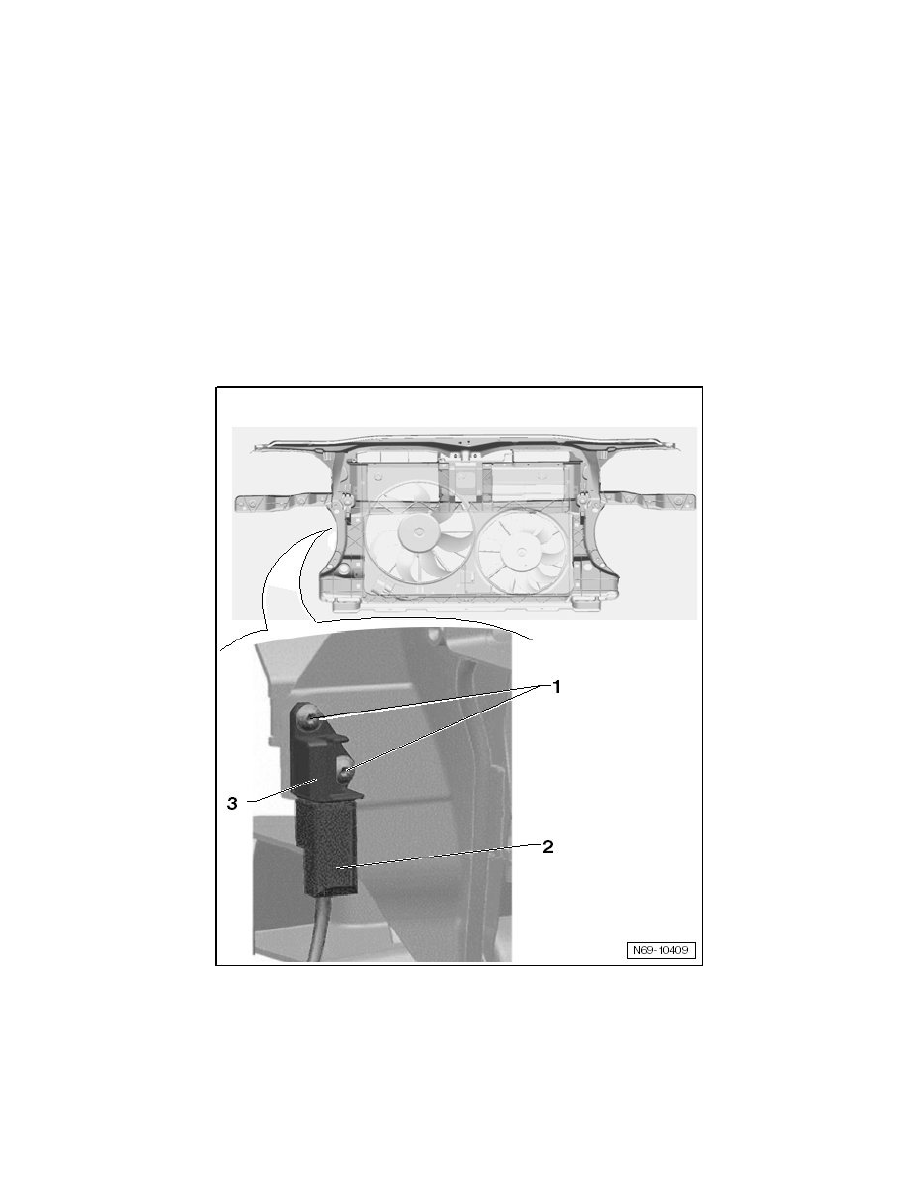 Impact Sensor: Service and Repair
Driver Front Airbag Crash Sensor
Crash Sensors
Driver Front Airbag Crash Sensor
‹› The driver front airbag crash sensor (G283) is located on the left side of the lock carrier.
Removal
CAUTION!
Read the Safety Instructions for working with airbags, belt tensioners and battery cut-out units.
-
Disconnect vehicle battery.
-
Disconnect the connector - 2 - from the Driver Front Airbag Crash Sensor (G283) - 3 -. 
-
Remove bolts - 1 - (4.5 Nm).
Installation
-
To install, perform the steps used for removal in reverse order. 
-
Switch on ignition.
CAUTION!
Make sure that no persons are in the vehicle.
< PREV PAGE
NEXT PAGE >