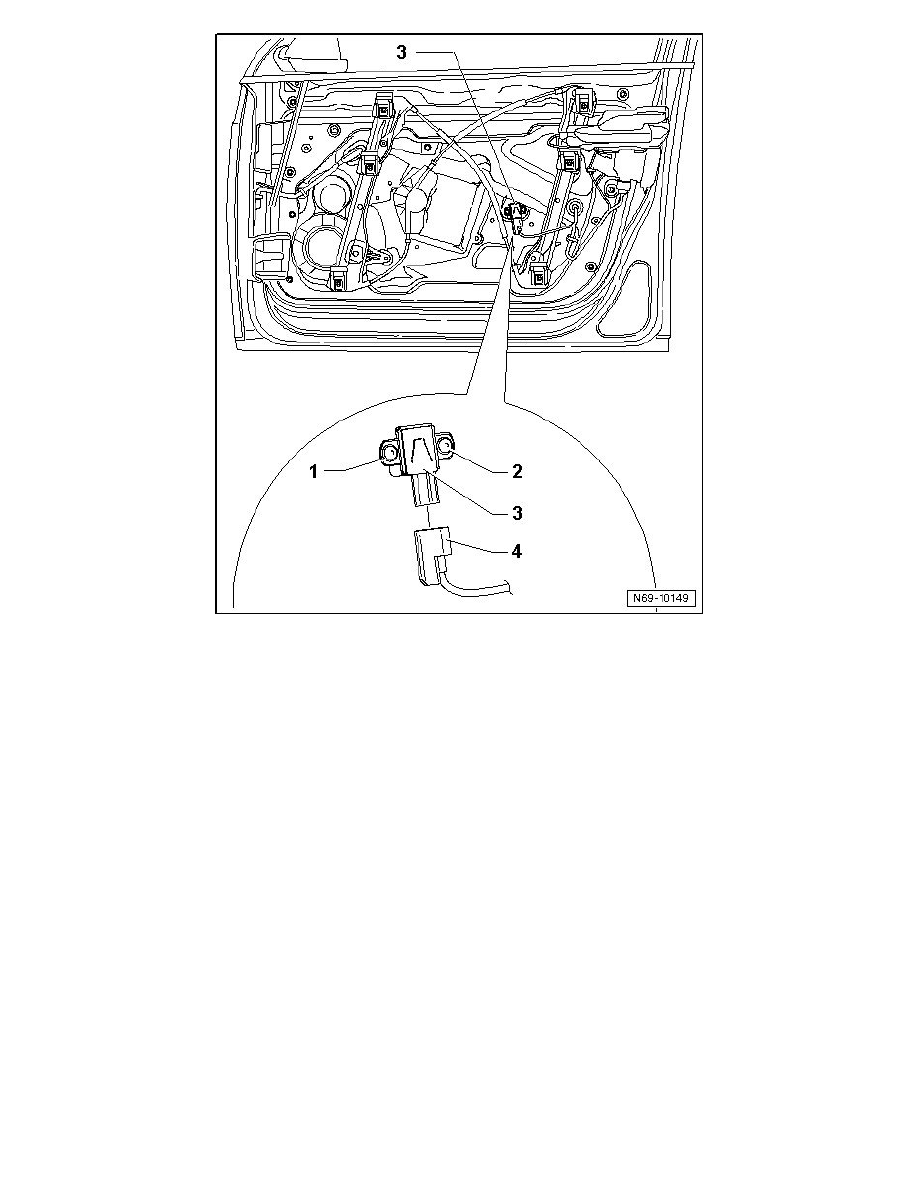 -
Further installation is in reverse order of removal.
-
Switch on ignition.
CAUTION!
Make sure that no persons are in the vehicle.
-
Connect vehicle battery.
Installed on Inside of Subframe
Removing
CAUTION!
Read the Safety Instructions for working with airbags, belt tensioners and battery cut-out units.
-
Disconnect vehicle battery.
Sedan and Wagon
-
Remove passenger side front door trim. Refer to => [ Passenger Side Front Door Trim ] See: Body and Frame/Doors, Hood and
Trunk/Doors/Front Door/Front Door Panel/Service and Repair
Passat CC
-
Remove passenger side front door trim. Refer to => [ Front Door Trim ] See: Body and Frame/Doors, Hood and Trunk/Doors/Front Door/Front
Door Panel/Service and Repair
All vehicles