< PREV PAGE
NEXT PAGE >
Passat Sedan V6-3.6L (BLV) (2008)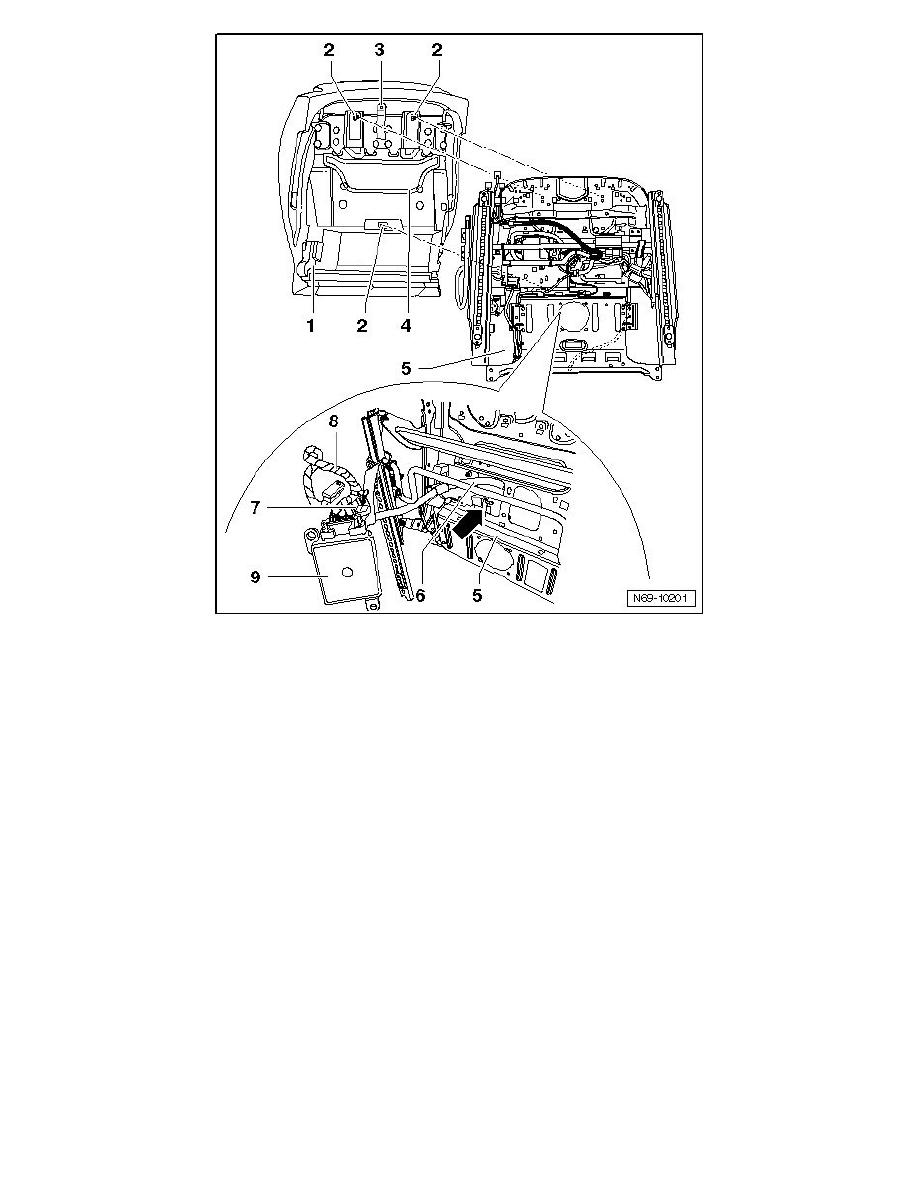 Passive Occupant Detection System Repair Kit, Power Seats
‹› When installing, there must be no wiring harness of seat heater between upholstery and mat for seat occupied recognition.
‹› Pressure hose must be routed without kinking.
‹› Stickers with notes on harness connectors must not be damaged.
‹› After vehicle was connected to electrical system, check replaced components for freedom of movement by moving seat.
After replacing seat occupied recognition, basic setting of seat occupied recognition must be performed using diagnostic tester containing "Guided
Fault Finding".
CAUTION!
Basic setting must be performed when seat is not occupied.
To install, perform the steps used for removal in reverse order.
While doing so, observe the following notes.
-
Secure insert profile - 2 - to seat frame -  1 - as shown, using double-sided adhesive tape - 3 -. 
< PREV PAGE
NEXT PAGE >