< PREV PAGE
NEXT PAGE >
Passat Sedan V6-3.6L (BLV) (2008)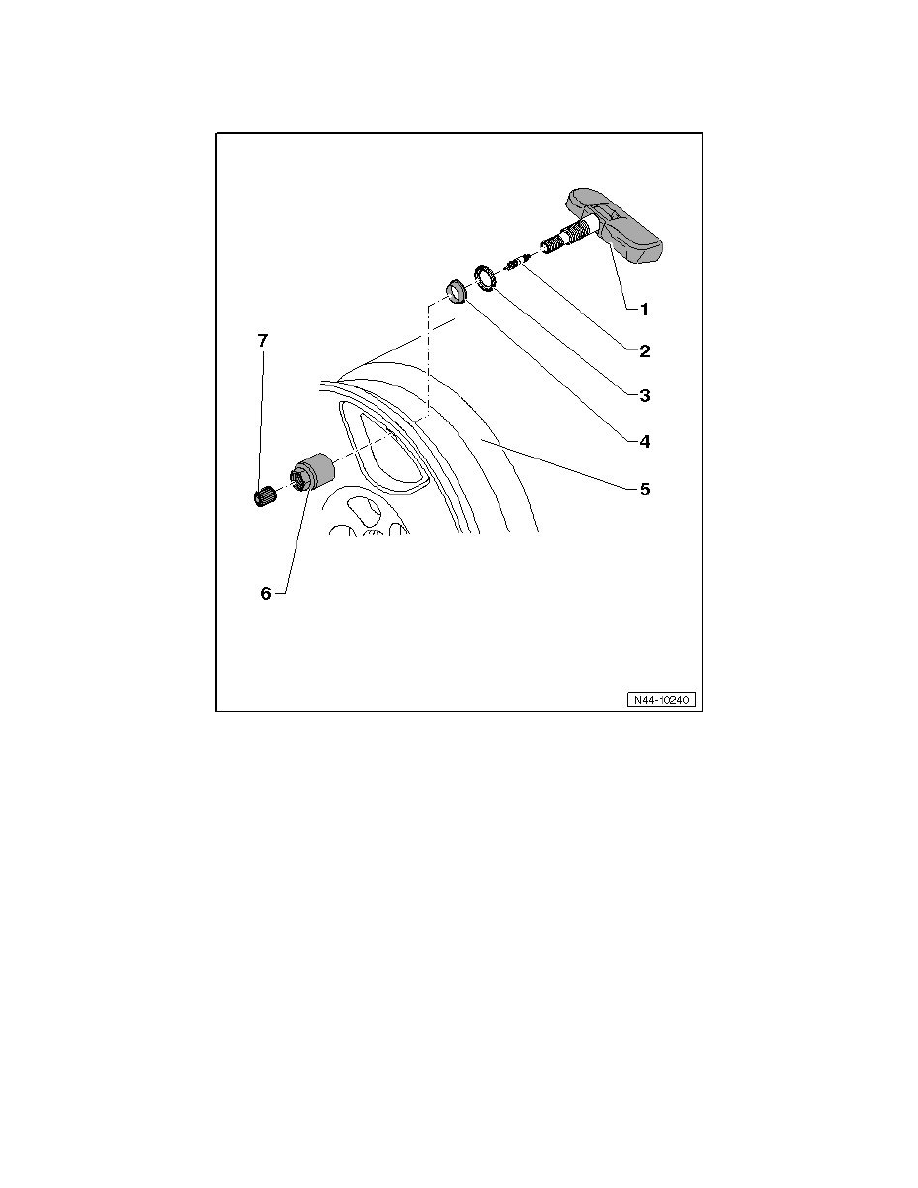 Tire Pressure Sensor: Service and Repair
Tire Pressure Sensor Assembly Overview
Tire Pressure Sensor Assembly Overview
1
Tire Pressure Sensor
‹› Supplied complete as a service part.
‹› Removing and installing, refer to => [ Tire Pressure Sensor ] See: Tire Pressure Sensor. 
‹› When battery is discharge, the entire tire pressure sensor must be replaced.
‹› After using a wheel repair kit, the bore for the valve and opening of the pressure sensor must be wiped clean.
2
Valve Core
‹› Replace at every tire change.
‹› Use only original manufacturer's valve insert, it has a special coating! 
3
Sealing Washer
‹› Is slightly deformed when tightening the union nut => [ (Item 6) Union Nut ]. 
4
Seal
5
Disk Wheel
< PREV PAGE
NEXT PAGE >