< PREV PAGE
NEXT PAGE >
Passat Sedan V6-3.6L (BLV) (2008)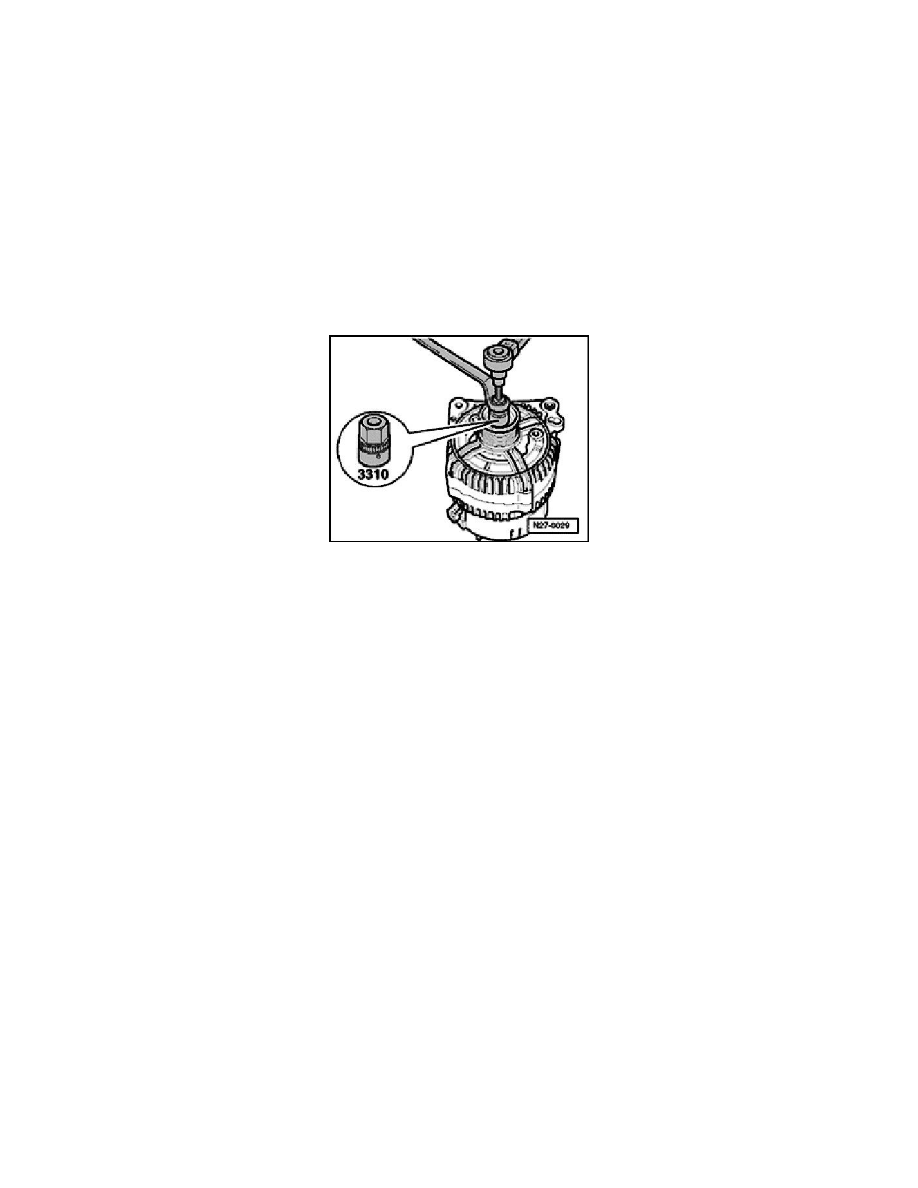 Alternator Pulley: Service and Repair
Ribbed Belt Pulley Without Freewheel
Ribbed Belt Pulley Without Freewheel
CAUTION:  When disconnecting and connecting battery, the procedure must be followed as described.
NOTE:  Test the generator.
Special tools, testers and auxiliary items required
-
Socket VAS 3310
-
Torque wrench V.A.G 1332
Removing:
-
Remove generator.
-
Tighten the generator in a vise at the attachment points.
-
Use socket insert VAS 3310 to remove mounting nut of overrunning clutch pulley from generator shaft.
Installing:
Install in reverse order of removal, noting the following:
-
Tighten all threaded connections using the specified torques.
< PREV PAGE
NEXT PAGE >