< PREV PAGE
NEXT PAGE >
Passat Sedan V6-3.6L (BLV) (2008)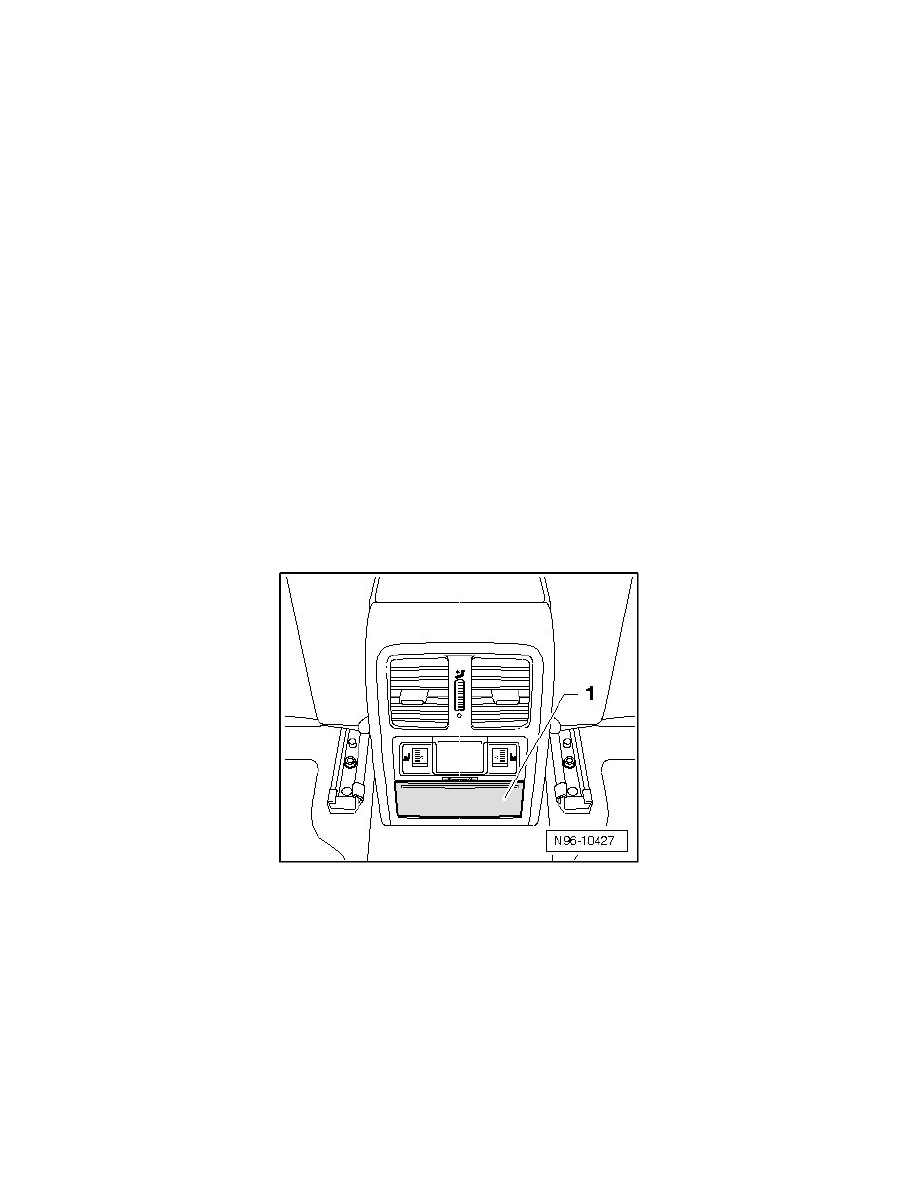 Auxiliary Power Outlet: Service and Repair
Converter With Socket 12V-230V (U13)
Center Console Lamps and Switches
Converter With Socket 12V-230V (U13)
Special tools, testers and auxiliary items required
‹› Trim Removal Wedge (3409)
CAUTION!
‹› The Converter with Socket, 12V-230V housing contains chargeable capacitors. 
‹› There is a danger of electric shock.
‹› The housing of Converter with Socket 12V-230V must not be opened under any circumstances.
‹› When removing and installing components in a visible area (switches, covers, trim, etc.), mask off the areas at which a prying tool ((3409),
screwdriver) will be positioned, using commercially available adhesive tape.
‹› No repairs may be performed on the harness connector, on the wires and the 230V-outlet.
‹› If there is a fault at harness connector, at wires, at 230V-socket or in the converter, the complete unit must always be replaced.
Removing:
-
Switch ignition and all electrical consumers off and disengage the key or ignition switch in position 0 (ignition off).
-
Carefully remove trim - 1 -.
-
Remove screws - arrows -.
< PREV PAGE
NEXT PAGE >