< PREV PAGE
NEXT PAGE >
Passat Sedan V6-3.6L (BLV) (2008)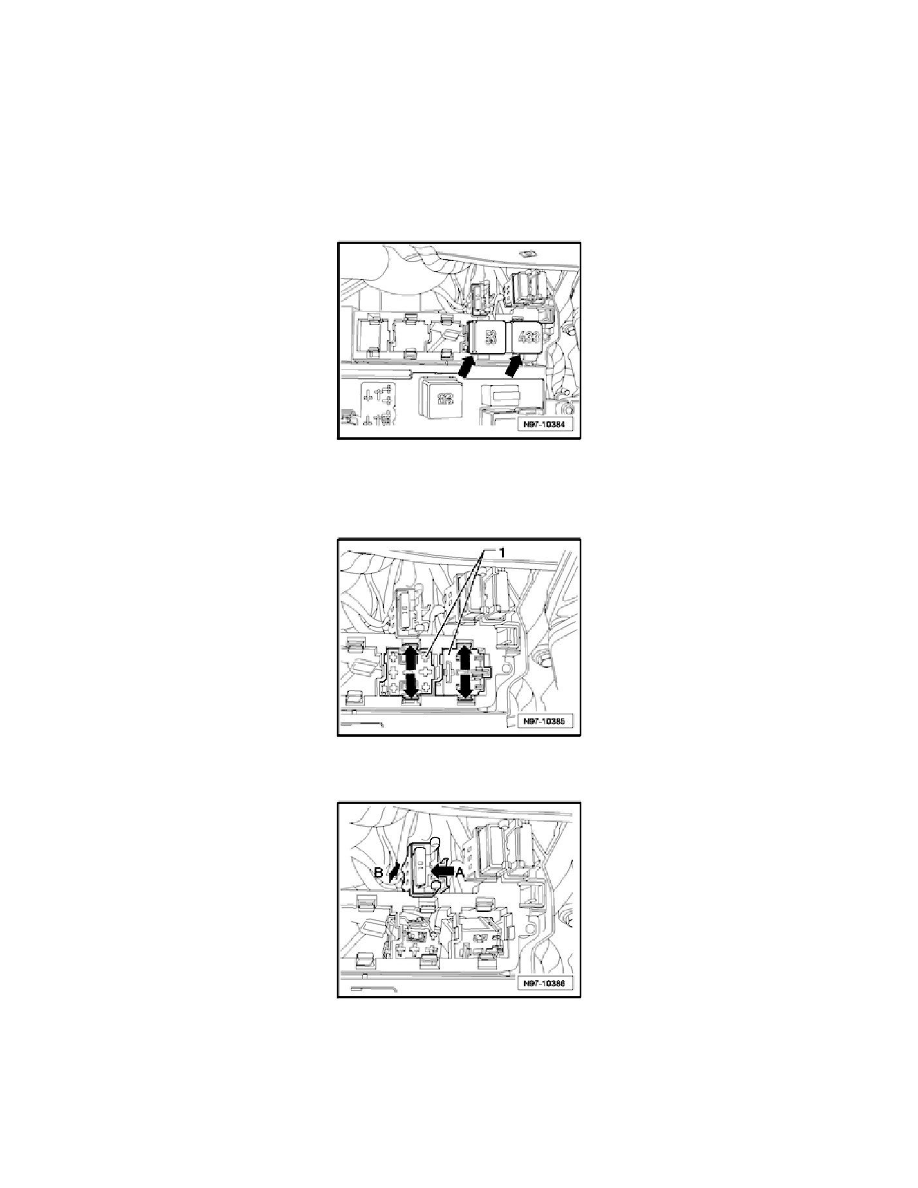 Relay Box: Service and Repair
Left Instrument Panel Relay Carrier
Left Instrument Panel Relay Carrier
CAUTION:  When disconnecting and connecting battery, the procedure must be followed as described.
Removing:
-
Disconnect battery.
-
Remove instrument panel.
-
Remove relays - arrows - from relay carrier.
NOTE:  The number of relays and fuses is dependent on vehicle equipment.
-
Clip retainers in direction of - arrow - outward and then press connectors - 1 - through relay carrier.
-
Disengage bracket - arrow A - and pull off bracket with fuse from relay carrier in - direction of arrow B -.
< PREV PAGE
NEXT PAGE >