< PREV PAGE
NEXT PAGE >
Passat Sedan V6-3.6L (BLV) (2008)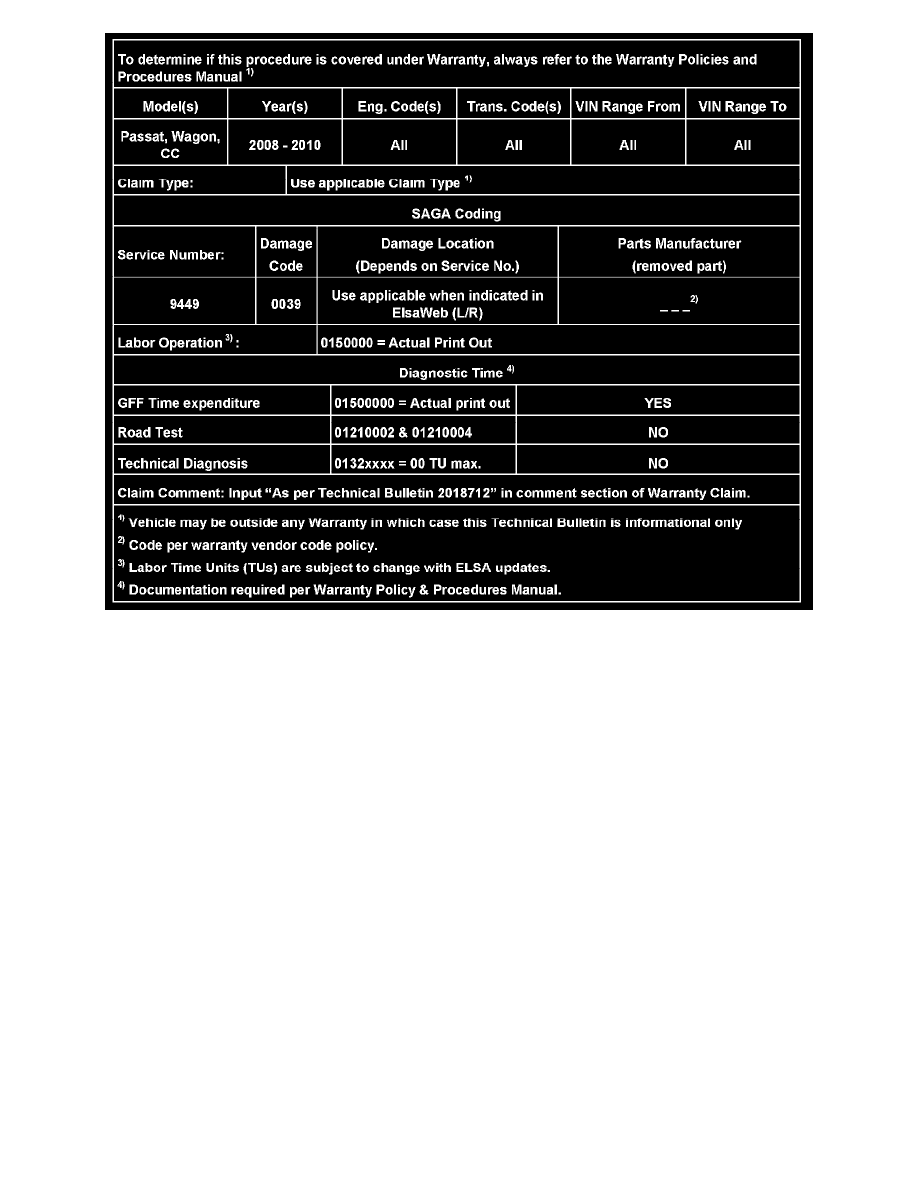 Warranty
For the billable time units for using the VAS diagnostic tester, please refer to the protocol in Guided Fault Finding.
Required Parts and Tools
No Special Parts required. 
No Special Tools required.
Additional Information
All part and service references provided in this Technical Bulletin are subject to change and/or removal. Always check with your Parts Dept. and Repair
Manuals for the latest information.
< PREV PAGE
NEXT PAGE >