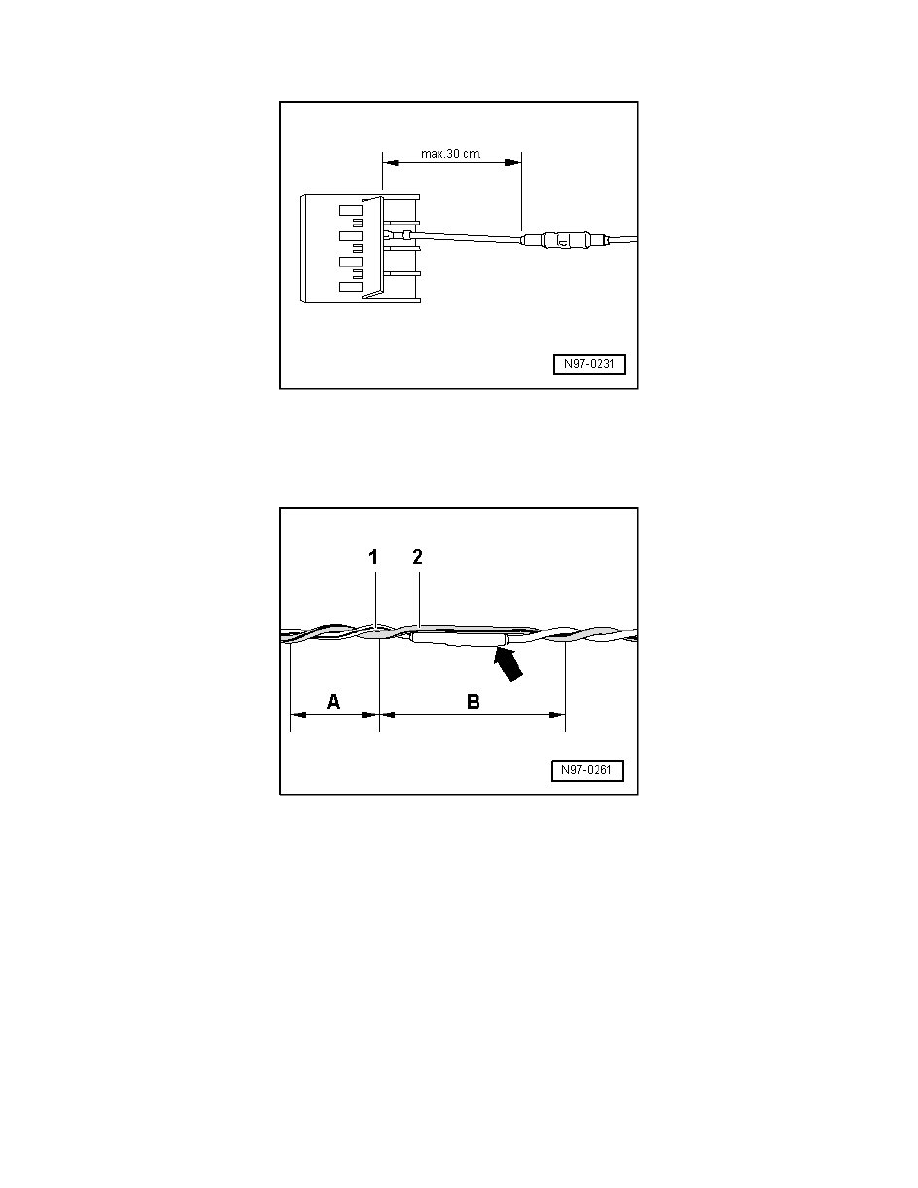 ‹› Repairs in the area of the airbag or seat belt tensioner should be performed a maximum of 30 cm from the next terminal housing. Together with the
identification via yellow insulating tape, this procedure makes it possible to obtain a quick overview of previously performed repairs.
‹› Wires to the deploying units (airbags) have a wire-twisting with a length of lay of 20 mm ±5 in series production. This length of lay is guaranteed
via the norm part numbers for wire pairs in series production and must be observed strictly for the repair lengths of twisted wires.
‹› During repair work, wires to deploying units (airbags) must have the same length. When twisting together wires - 1 - and -  2 -, length of lay of
A=20 mm ±5 must be strictly observed. 
‹› While doing this, no section of the wire, e.g. in area of crimp connectors -  arrow -, may be greater than B = 100 mm without twisting of the wires.
Fiber-Optic Cable
Fiber-Optic Cable
For Volkswagen, no repairs are performed on fiber optic cables. For a repair, the entire fiber optic cable is replaced. Observe the following safety
precautions for this:
‹› Fiber optic cables must not be sharply bent, bending radius must be no less than 25 mm.
‹› Fiber optic cables must not be routed over sharp edges.
‹› End pieces (lenses) must not be soiled or grasped with bare fingers. 
‹› Fiber optic cables may not be heated.
‹› It is not permitted to twist together two fiber optic cables or one fiber optic cable with a copper wire.