< PREV PAGE
NEXT PAGE >
Passat Sedan V6-3.6L (BLV) (2008)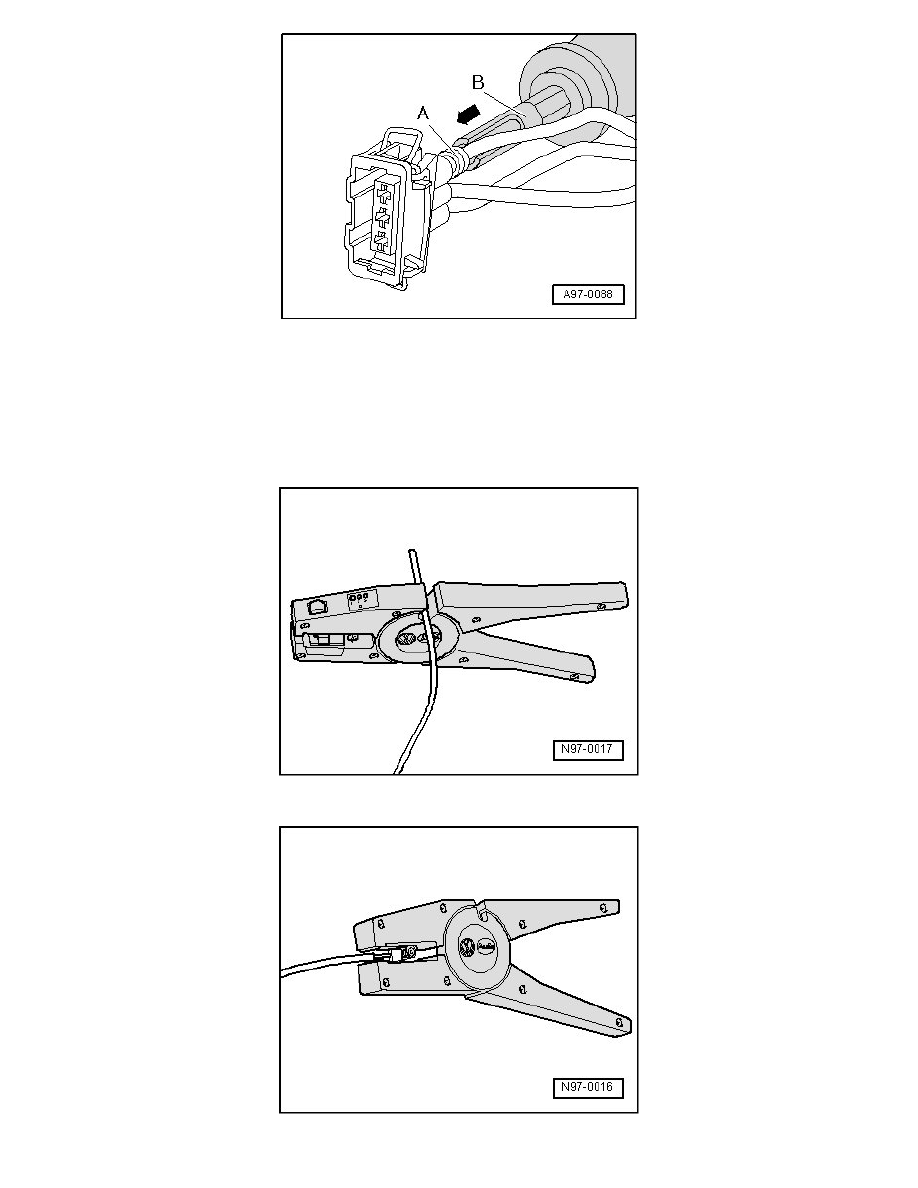 -
Slide a single wire seal onto the repair wire.
‹› When doing this, small diameter of single seal must point toward contact housing.
-
Slide single wire seal into contact housing using the correct assembly tool. Refer to => [ Single Wire Seals ] See: Description and
Operation/Single Wire Seals.
-
Shorten the repair wire and the vehicle-specific wiring harness single wire as needed using the Wire Stripper (VAS 1978/3).
-
Strip ends of repair wire and of vehicle-specific single wire using 6 - 7 mm wire stripper.
-
Crimp the stripped ends of repair wire and single wire of vehicle-specific wiring harness using crimp pliers and a crimp connection as described in
< PREV PAGE
NEXT PAGE >