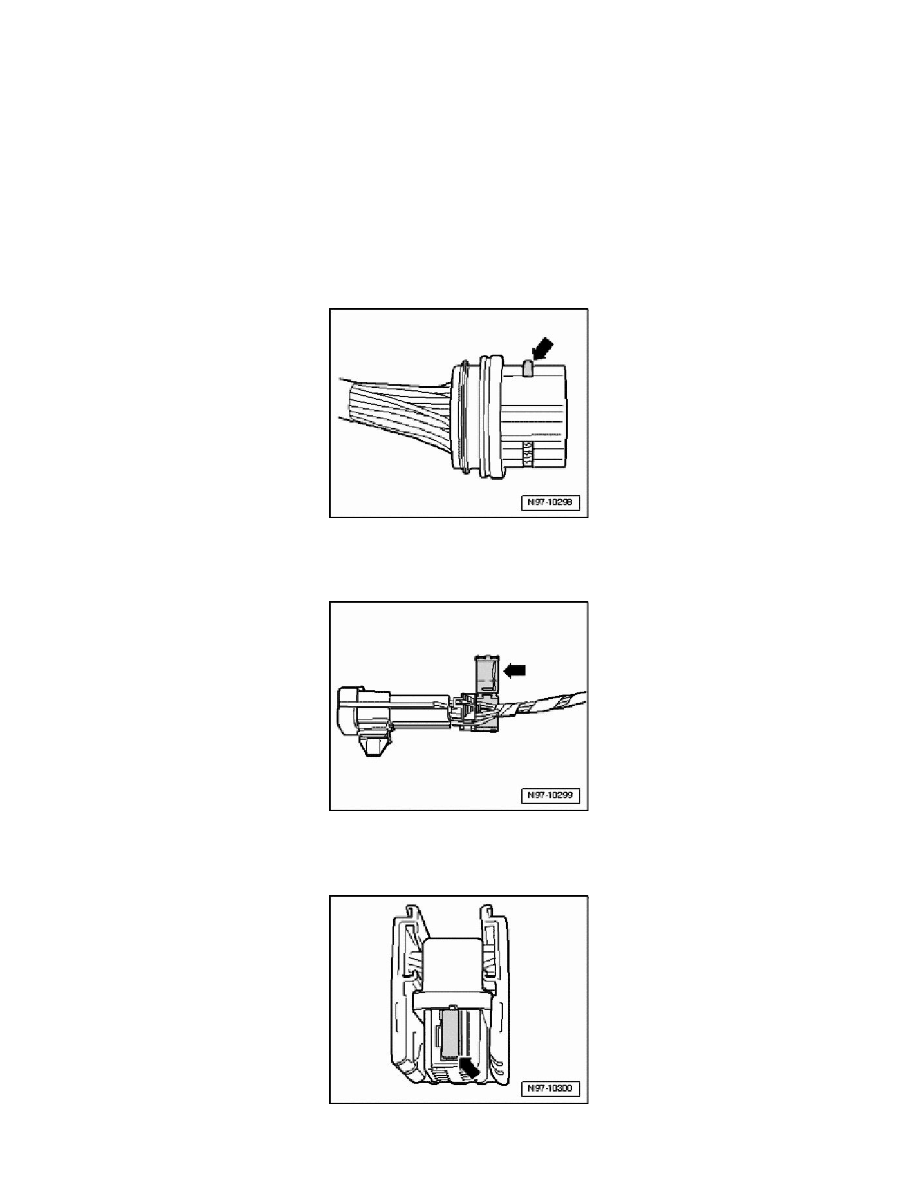 Wiring Harness: Removal and Replacement
Secondary Lock
Secondary Lock
The secondary lock is a housing securing mechanism (second locking mechanism) that secures all wires in one terminal housing. If a secondary lock is
installed at a terminal housing, it must always be opened or removed using specified tool before releasing and pulling out individual crimp contacts.
Secondary lock is distinguished by a different color from the rest of the contact housing. It simplifies recognizing the secondary lock and clarifies its
function.
The shapes of the terminal housings depicted here are only a selection which, as an example, should make clear the various functions of the secondary
lock.
Example 1:
Housing securing mechanism is released by removing a "comb" - arrow -.
Example 2:
Housing securing mechanism is released by opening a "flap" - arrow -.
Example 3: