< PREV PAGE
NEXT PAGE >
Passat Sedan V6-3.6L (BLV) (2008)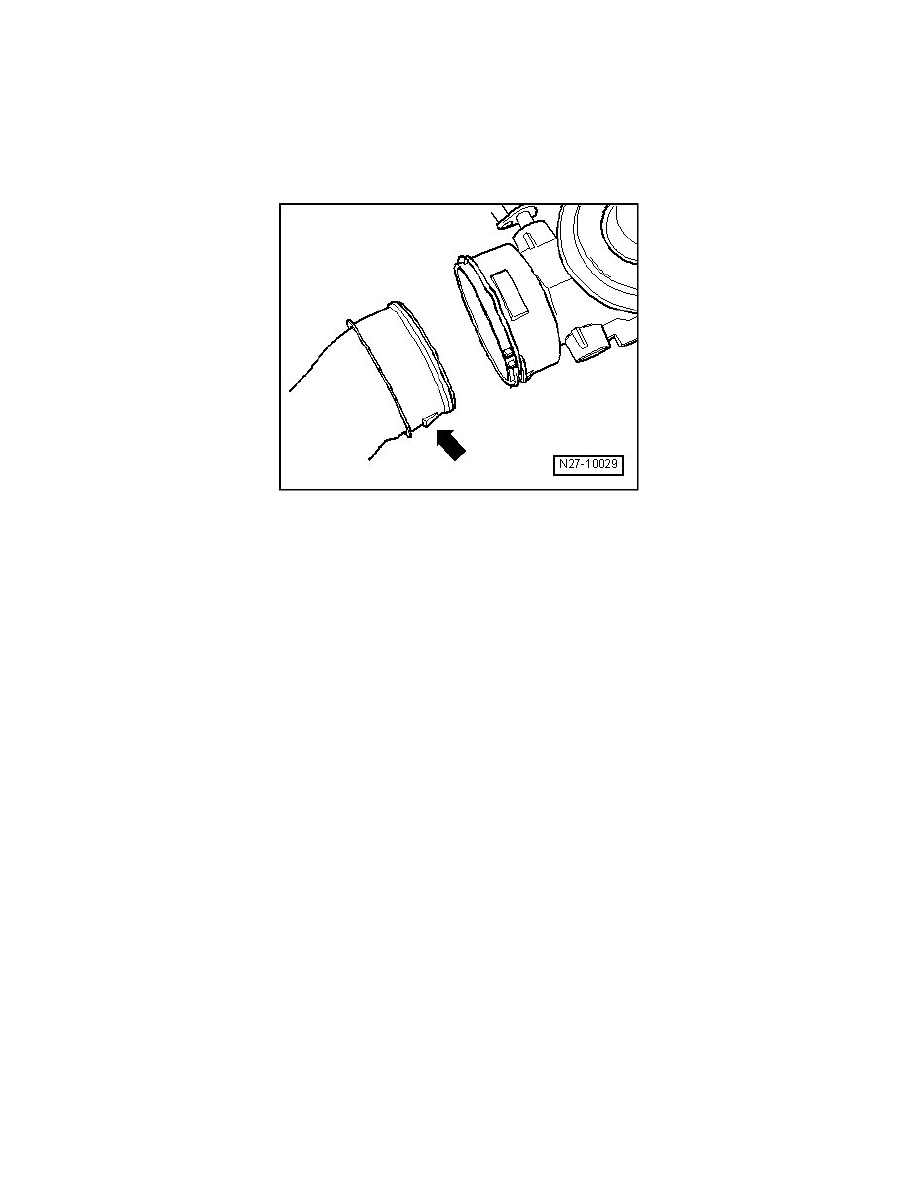 -
Remove the starter downward and out from the vehicle.
Installing:
Install in reverse order of removal, noting the following:
‹› All hose connections for charge air system are secured by spring-type clamps or by connector couplings. The following must be observed with
connector couplings:
‹› Connect hose/pipe without tools.
‹› Make sure retaining tabs lock securely - arrow -.
-
Tighten all threaded connections to the specification shown in => [ Fastener Tighten Specifications, Starter ] See: Specifications.
< PREV PAGE
NEXT PAGE >