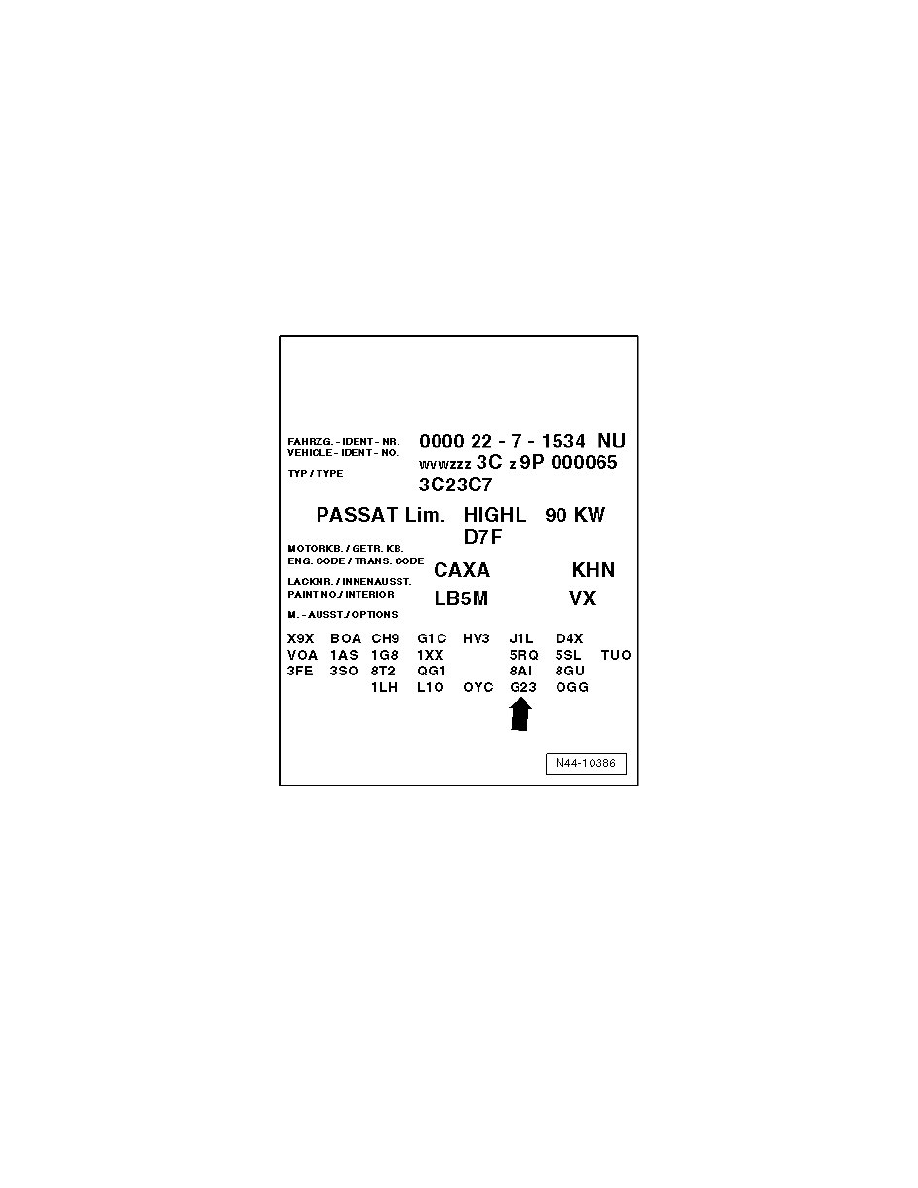 Alignment: Service and Repair
Vehicle Data Label
Vehicle Data Label
Explanatory Notes for PR. No. on Vehicle Data Plate
Depending on engine and equipment, various suspensions are installed. They are indicated by the PR numbers.
PR numbers determine the allocation of specified values for vehicle. 
Suspension version installed in vehicle is indicated on vehicle data plate by corresponding PR no. for front axle.
The vehicle data label can be found in the spare wheel well as well as in the Maintenance booklet.
Sample Vehicle Data Label
In this example the vehicle has basic suspension G23 - arrow  - installed.