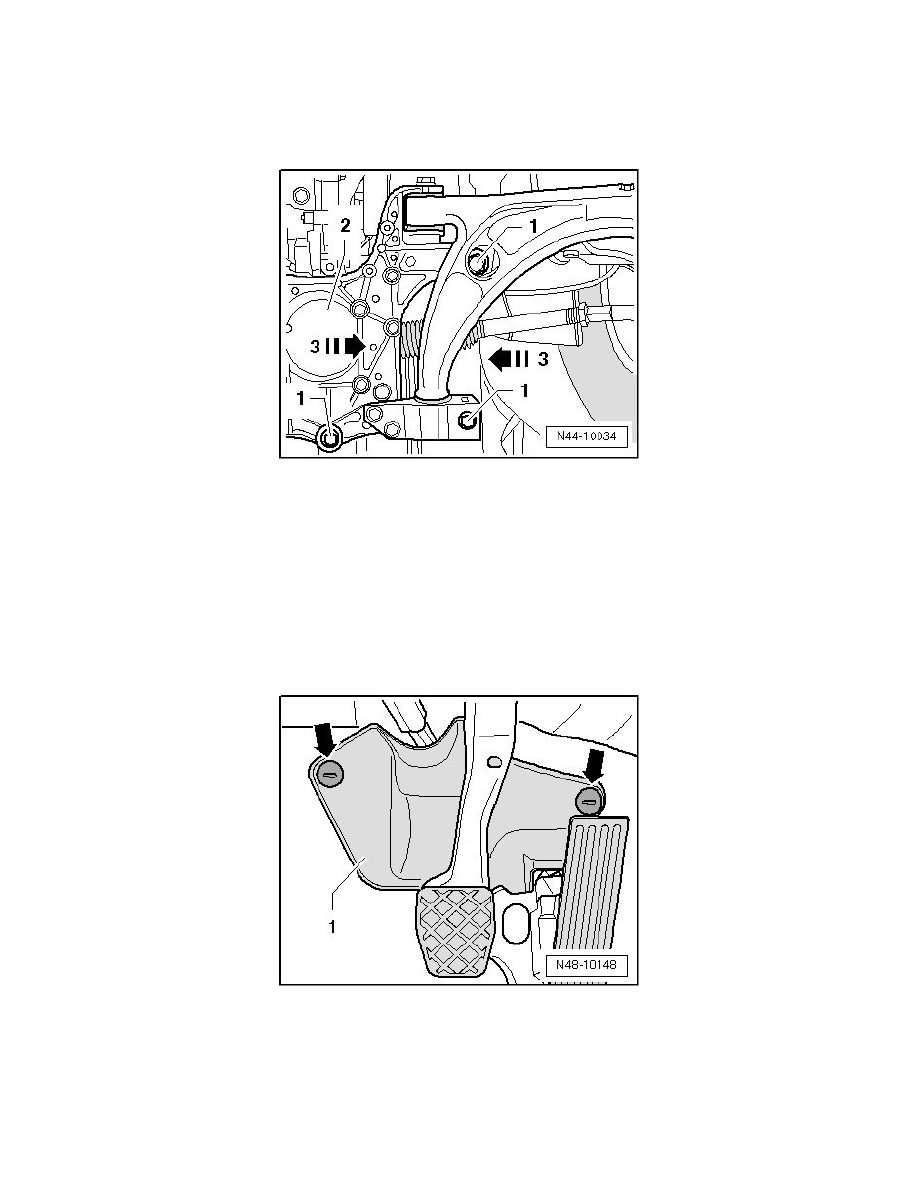 subframe! 
‹› Slide subframe only toward left or right, under no circumstances in or against direction of travel!
-
Remove noise insulation.
-
Loosen bolts - 1 - for subframe - 2 - to body on both sides.
The possible range of camber setting in bracket and subframe holes is restricted by tolerances. If specified value is not reached by sliding components,
these and the body must be checked. Refer to => [ Evaluation Suspension of Vehicles Involved in Accidents ] See: Suspension/Service and
Repair/Procedures/Evaluation Suspension of Vehicles Involved In Accidents.
-
Only specified value for camber can be adjusted by moving subframe -  arrows 3 -.
-
Bolt on subframe to body with additional torque angle using new bolts.
After sliding subframe and steering gear along with it as well, clearance between universal joint of steering column and cutout of bulkhead must be
checked.
-
Remove the nuts - arrows - and remove foot well trim -  1 -.
There must be at least 5 mm of clearance between universal joint -  2 - and cutout in bulkhead.