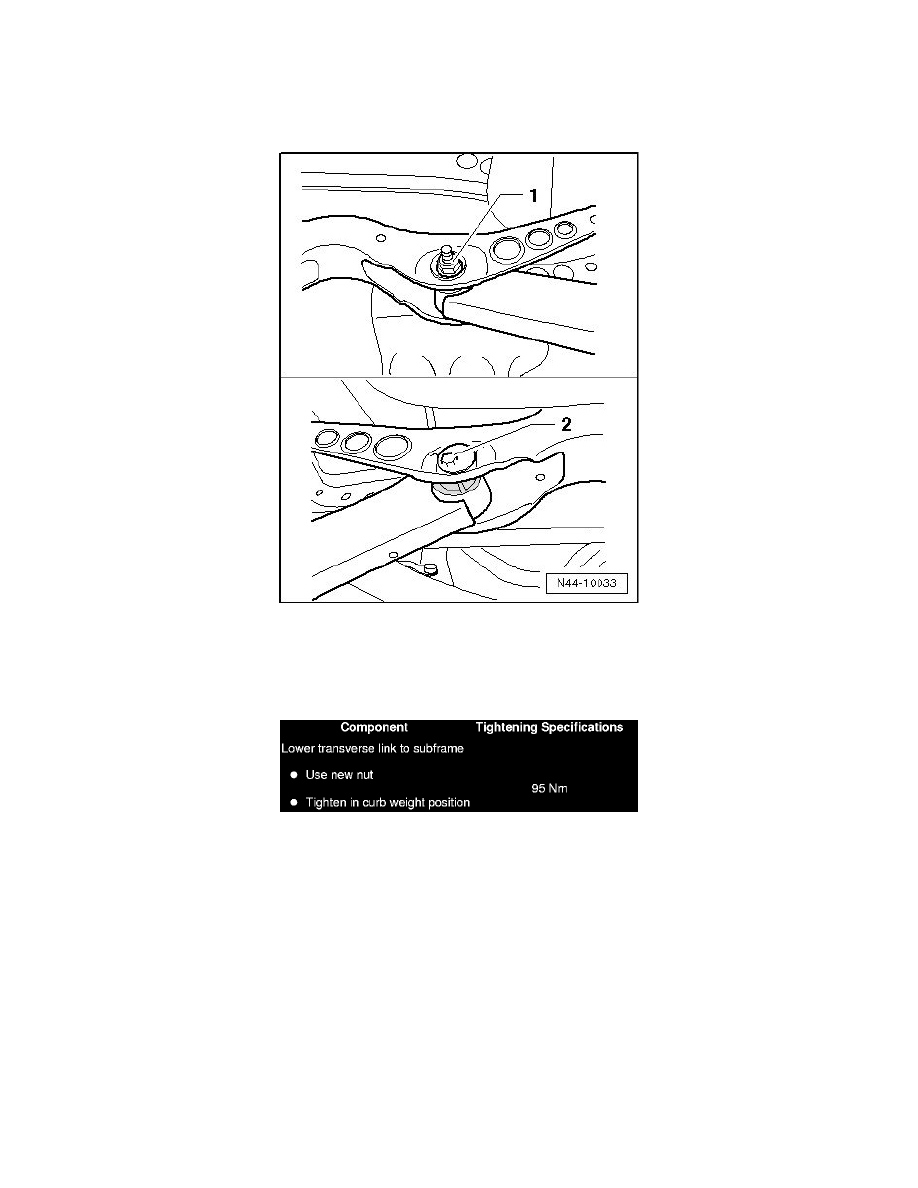 Special tools, testers and auxiliary items required
‹› Torque wrench (V.A.G 1332)
-
Loosen nut - 1 -.
-
Turn eccentric bolt - 2 - until the specified value has been reached.
-
Now tighten nut again.
Tightening Specifications
Lane Assist, Calibrating
Lane Assist, Calibrating
Special tools, testers and auxiliary items required
‹› Vehicle Diagnosis, Testing and Information System (VAS 5051 B)
‹› Setting device (VAS 6430)
‹› Wheel alignment computer
‹› The lane assist control module (J759) must fit correctly in the retainer.
‹› The camera viewing range must be clean and unobstructed.
‹› Before driving the vehicle onto the vehicle alignment platform, make sure there is sufficient space between the center of the wheel hub on the front
wheels and the adjustment device (VAS 6430)