< PREV PAGE
NEXT PAGE >
Passat Sedan V6-3.6L (BLV) (2008)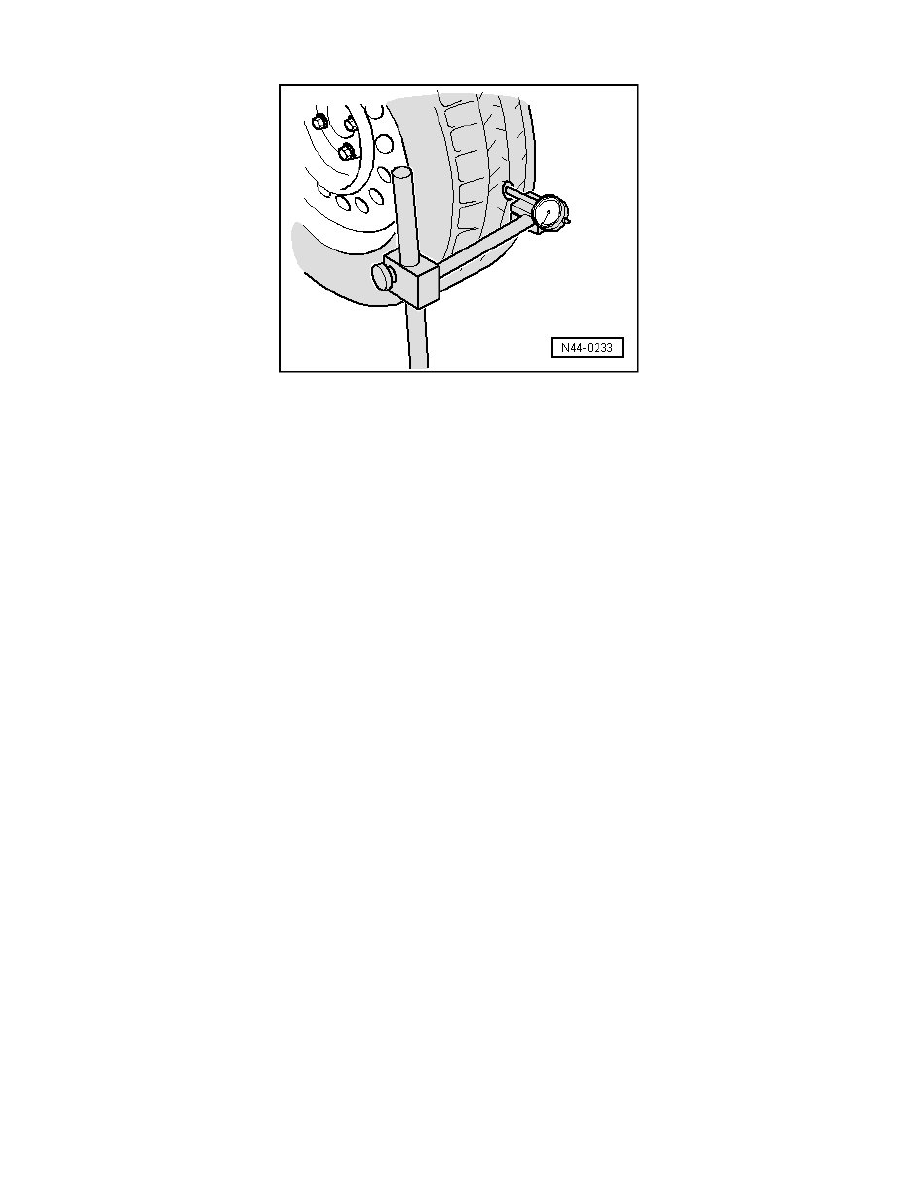 -
Set up tire dial gauge on the tire tread.
-
Slowly rotate the wheel.
-
Note the smallest and the largest dial readings.
‹› If the difference is greater than 1 mm, the radial run-out is too great. 
In this case, radial run-out can be reduced by matched mounting of the tire. Refer to => [ Matched Mounting ] See: Wheels and Tires/Tires/Service
and Repair/Matched Mounting.
< PREV PAGE
NEXT PAGE >