< PREV PAGE
NEXT PAGE >
Passat Sedan V6-3.6L (BLV) (2008)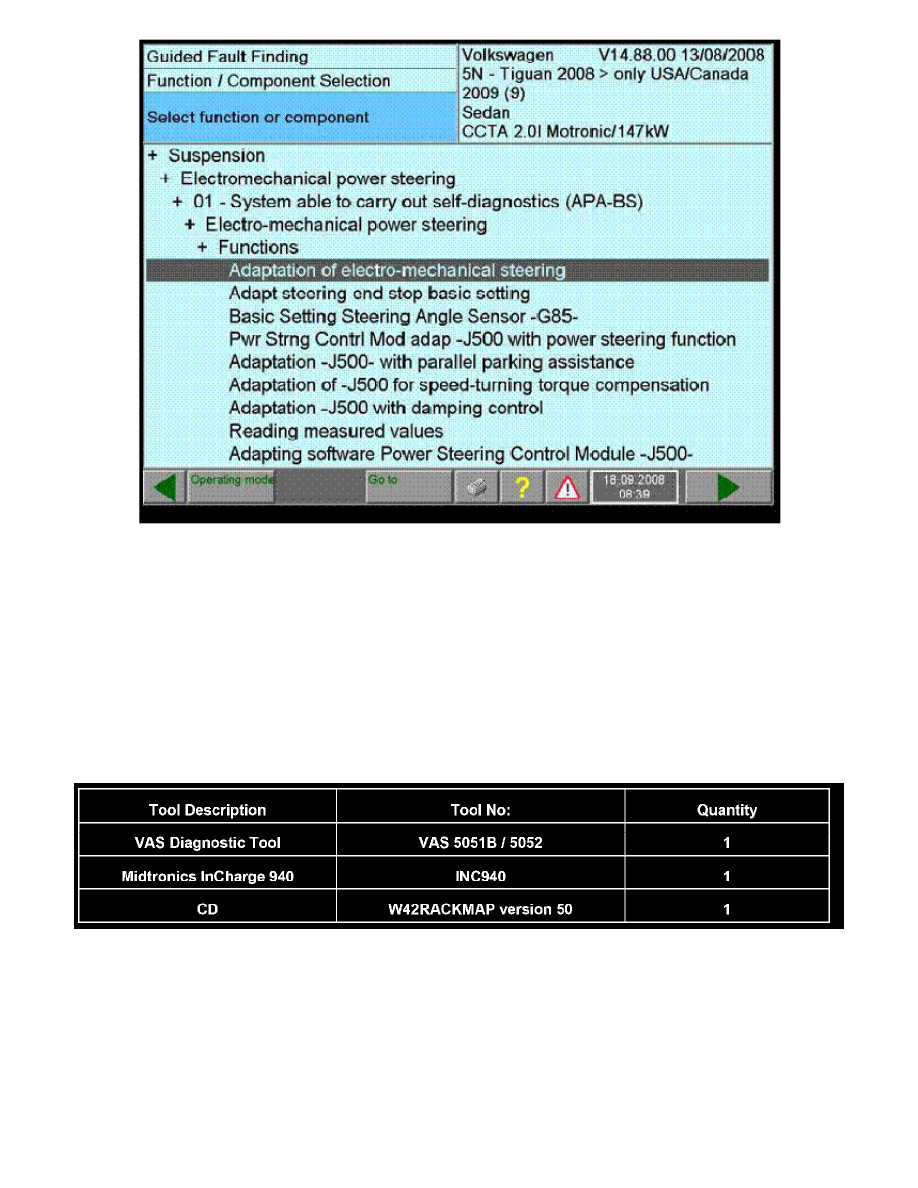 -
Follow instructions until VAS 5051B/VAS 5052 screen states - Adaptation of power steering and/or speed turning torque/parallel parking
assistance (depending on equipment), was performed correctly, -Program end-.
NOTE:  The steering rack adaptation CD version 50 will be distributed with this technical bulletin. This version will remain valid until an approved
updated version is received.
Warranty
Information Only.
Required Parts and Tools
No Special Parts Required.
TIP:  Additional copies of the "Update - Programming" CD may be ordered from the Volkswagen Technical Literature Ordering Center from 8:00 a.m.
to 8:00 p.m. EST Monday through Friday. This number can be dialed in both the United States and Canada.
Additional Information
All part and service references provided in this Technical Bulletin are subject to change and/or removal. Always check with your Parts Dept. and Repair
Manuals for the latest information.
< PREV PAGE
NEXT PAGE >