< PREV PAGE
NEXT PAGE >
Passat Sedan V6-3.6L (BLV) (2008)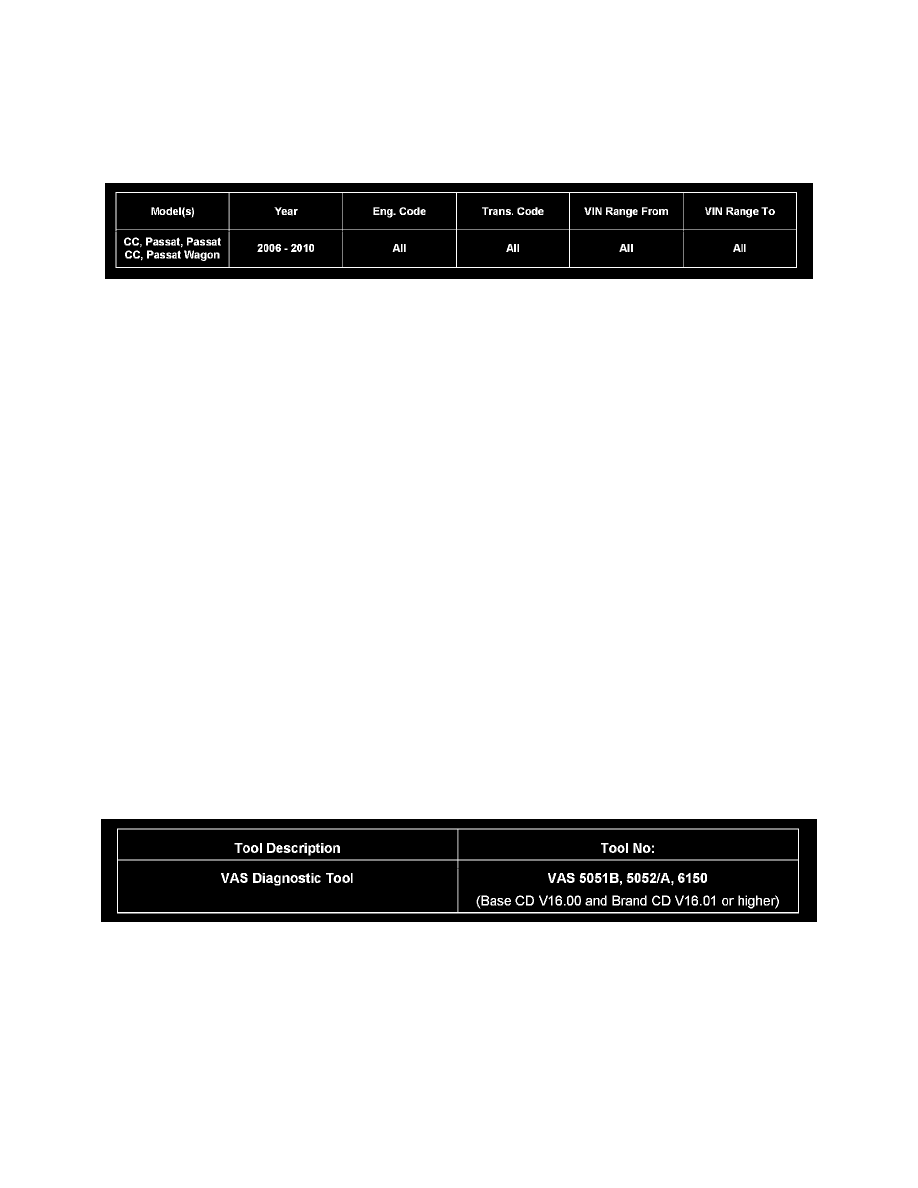 Steering Column Control Module: Technical Service Bulletins
Electrical - Steering Column Electronics Coding Info.
91 10 08 
March 22, 2010 
2022845
Vehicle Information
Condition
Steering Column Electronics, Perform Coding After Replacement
Technical Background
After replacing the steering column electronics -J527-, the ignition cannot be switched ON and the "S" contact is not recognized.
Production Solution
Not applicable.
Service
Code Steering Column Electronics
Tip:
Code the Steering Column Electronics Control Unit before performing any other work, including with the immobilizer.
Note:
The first digit of the control unit code MUST NOT be "1" otherwise the unit will be rendered un-useable and will have to be replaced. Units replaced
for this condition are not warrantable.
Example of incorrect coding: "1xxxxxx"
Warranty
Information only.
Required Parts and Tools
No Special Parts required.
Additional Information
All part and service references provided in this Technical Bulletin are subject to change and/or removal. Always check with your Parts Dept. and Repair
Manuals for the latest information.
< PREV PAGE
NEXT PAGE >