< PREV PAGE
NEXT PAGE >
Passat Sedan V6-3.6L (BLV) (2008)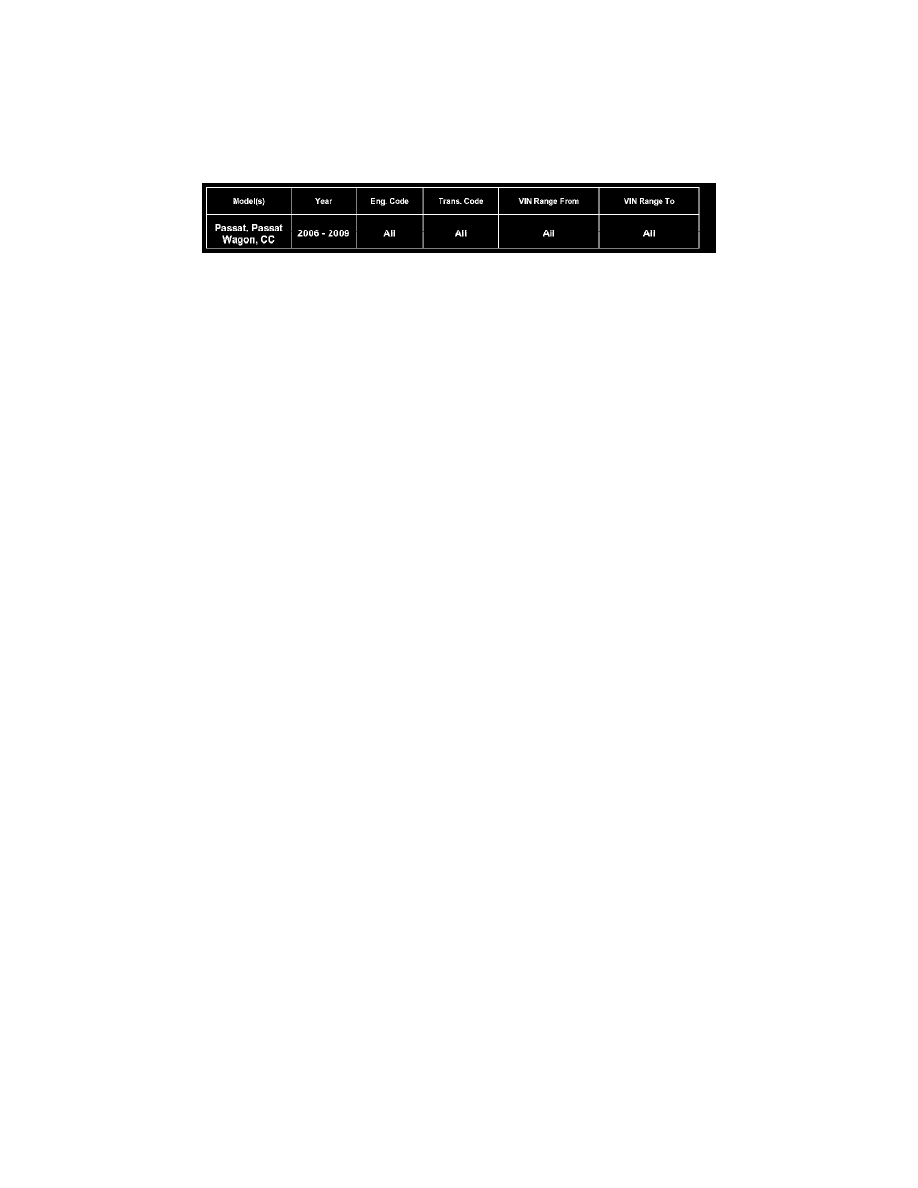 Steering Column Lock: Technical Service Bulletins
Antitheft System - Steering Column Lock Replacement
96 09 01 
August 19, 2009 
2016689 Supersedes T.B. Group 96 number 08-08 dated Nov. 18, 2008 due modification of procedural steps.
Vehicle Information
Condition
Electronic Steering Column Lock -J764-, Immobilizer System, Replacement
Technical Background
Please review entire bulletin to become familiar with procedure prior to performing repair.
Properly diagnosing and servicing the immobilizer system can be challenging. This technical bulletin is designed to assist with adaptation of Electronic 
Steering Column Lock -J764- & comfort system central control module - J393- TOGETHER.
TIP:  
Refer to technical bulletin number 2017731 to replace Only the comfort system central control module -J393-.
Production Solution
Not applicable.
Service
Service Sections:
-
Prerequisites
-
Replacement of Electronic Steering Column Lock Control Module (ESCL) -J764- and Comfort System
-
Central Control Module -J393- (Together)
-
Additional Functions
Prerequisites
-
VAS 5051 with Brand CD version 15.94 or higher. VAS 5052 may also be used with an AC adaptor. A 110V AC connection for the scan tool
must be used as battery voltage is critical.
-
Internet connection within reach of the vehicle (wireless connection IS NOT permitted).
-
Retrieve, if possible, long coding of -J393- and short coding of ABS Control module -J104-.
NOTE:  If long coding is not retrievable, continue with installation of new parts and adaptation.
TIP:  A long coding job aid can be found on ServiceNet under Support for additional information on how to retrieve coding.
< PREV PAGE
NEXT PAGE >