< PREV PAGE
NEXT PAGE >
Passat Sedan V6-3.6L (BLV) (2008)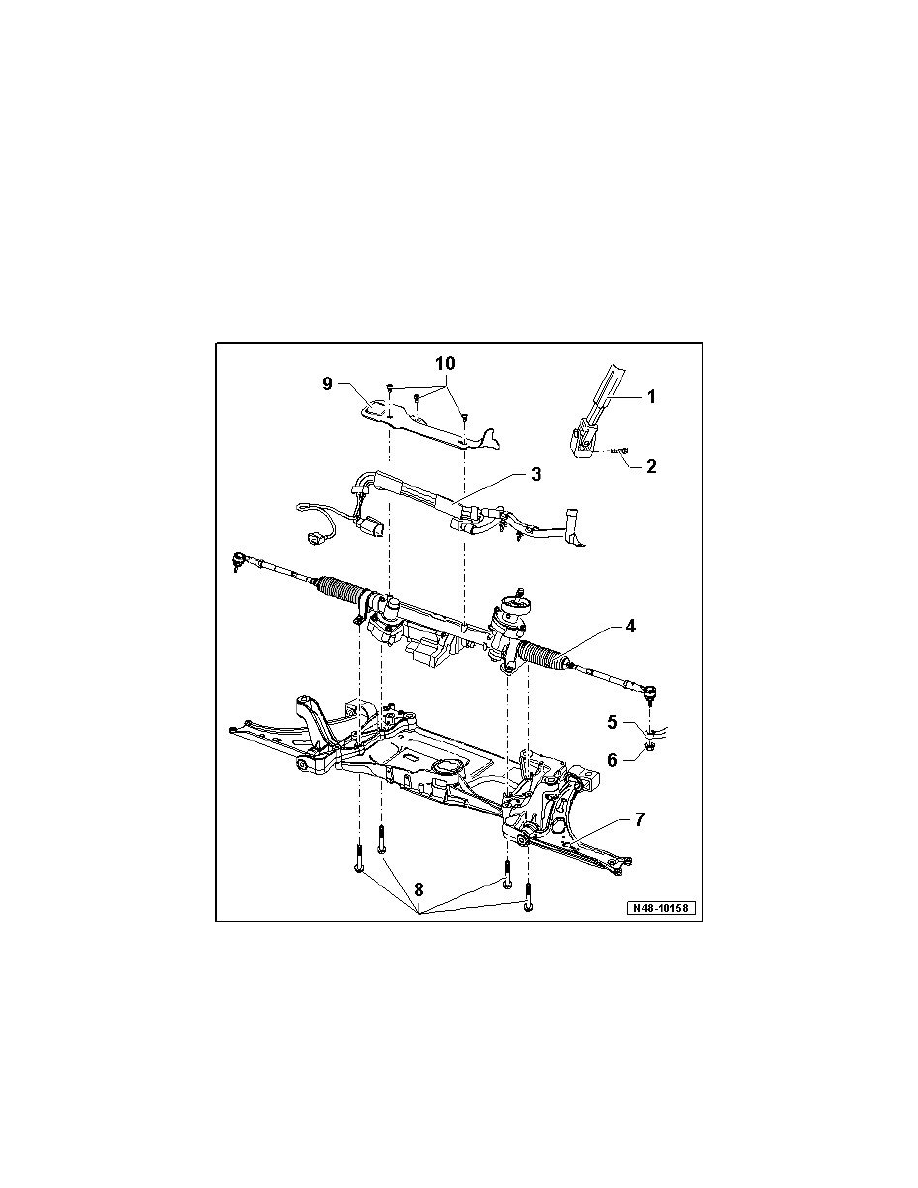 Steering Gear: Removal and Replacement
Steering Gear Assembly Overview, Through MY 2008
Steering Gear Assembly Overview, through MY 2008
‹› The generation 2 steering gear is no longer available as a replacement part.
‹› Install a generation 3 steering gear if replacing a steering gear. 
‹› In addition to this, the electrical wiring set from the E-box to the steering gear must be changed. It will be included with the new steering gear.
‹› The electrical wiring set is delivered complete together with the wiring for the service interval display.
‹› If the vehicle does not have a service interval display, then the 3-pin connector, not being used, must be sealed off with a flat terminal housing with
contact seal (1J0 973 803).
1
Universal Joint
2
Bolt
‹› M6 x 35
‹› 30 Nm
‹› Always replace after removal.
3
Electrical Wiring
< PREV PAGE
NEXT PAGE >