< PREV PAGE
NEXT PAGE >
Passat Sedan V6-3.6L (BLV) (2008)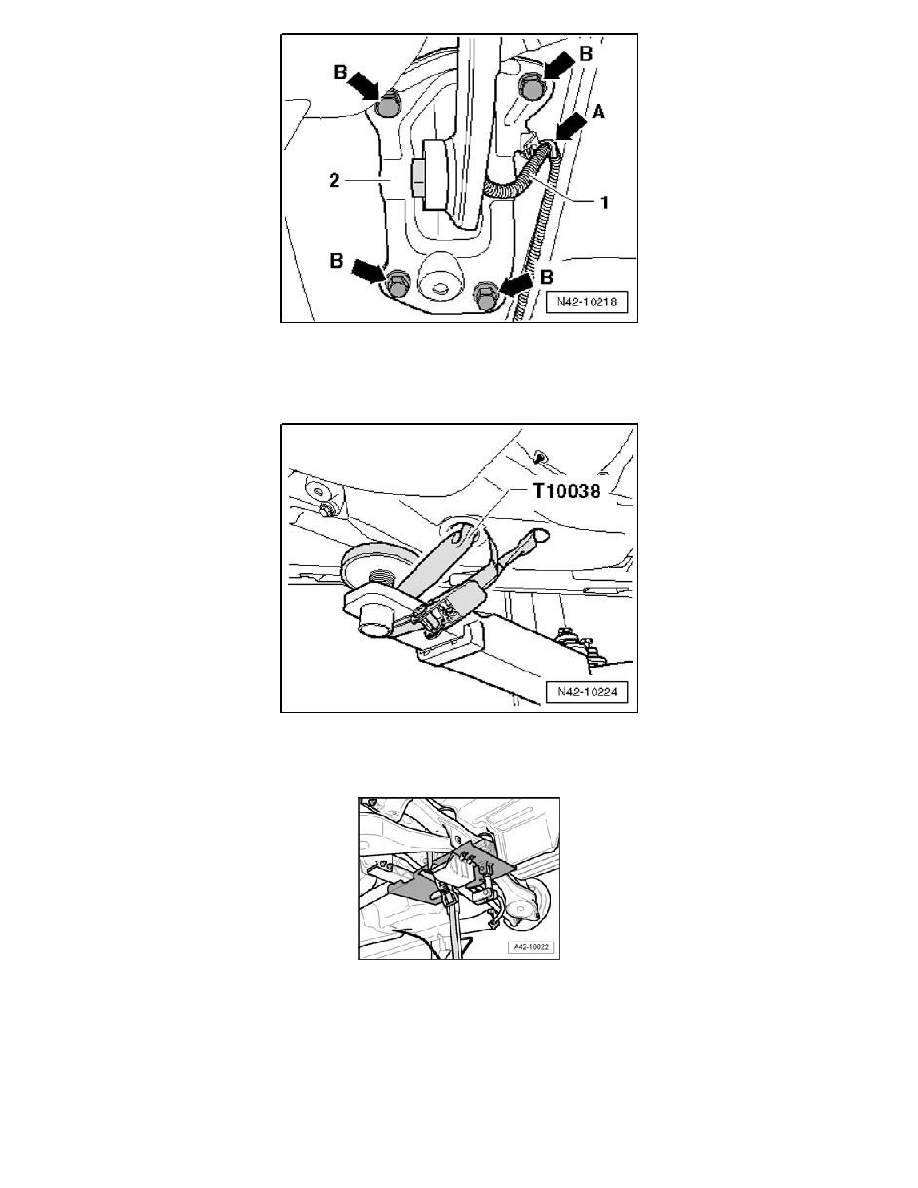 -
Remove line - 1 - at mounting bracket - arrow A -.
-
Mark installation position of mounting bracket - 2 - on body.
-
Remove bolt - B arrows -.
-
Disconnect Left Rear Level Control System Sensor G76 connector.
-
Now secure vehicle on both sides to lifting arms on hoist with straps T10038.
CAUTION! If vehicle is not secured, it could slide off of hoist.
-
Place engine/transmission jack V.A.G. 1383 A with universal transmission support V.A.G. 1359/2 below subframe and secure with strap.
< PREV PAGE
NEXT PAGE >