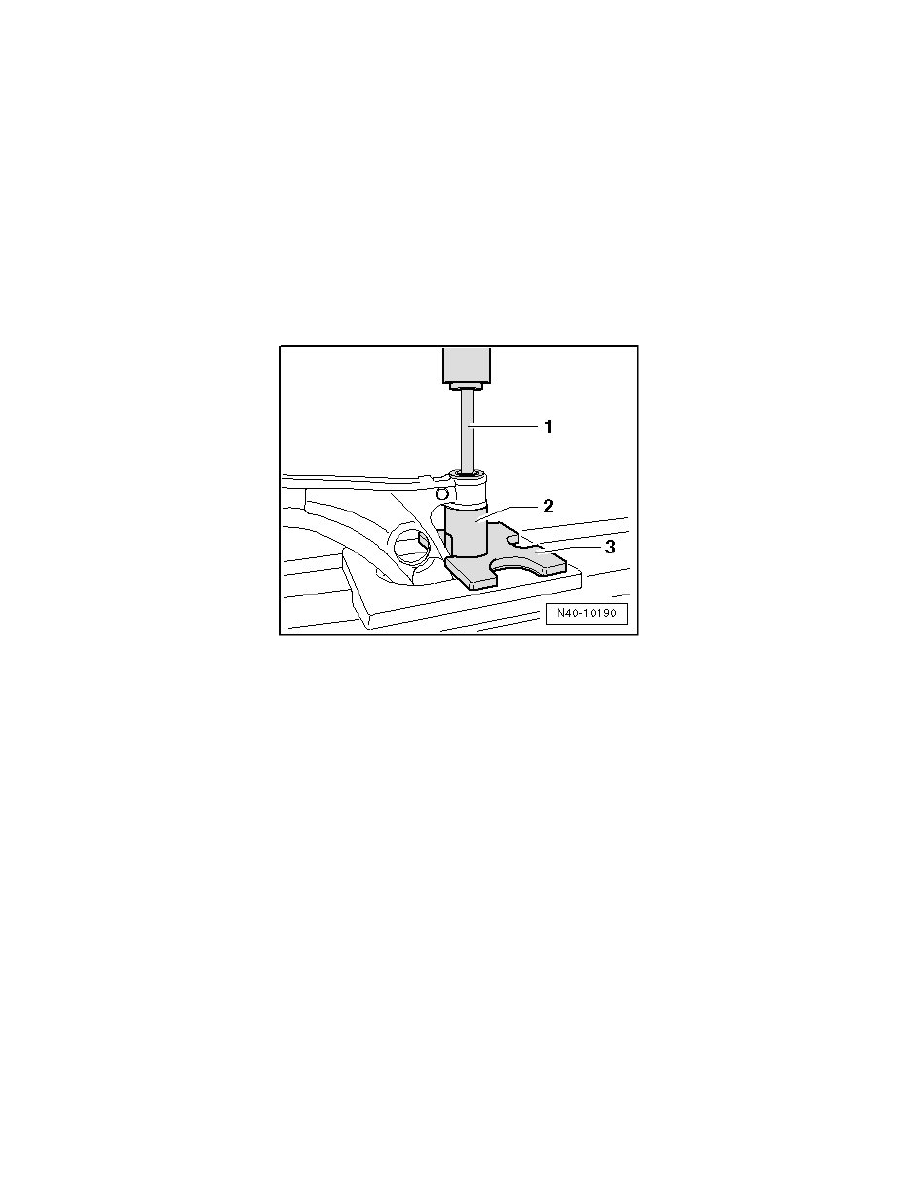 Control Arm Bushing: Service and Repair
Control Arm Bonded Rubber Bushing
Special tools, testers and auxiliary items required
‹› Tube (T10219/1)
‹› Drift (T10219/2)
‹› Thrust plate (VW 402)
‹› Punch (VW 411)
Bonded Rubber Bushing, Pressing Out
-
Press out bonded rubber bushings as depicted in the illustration. 
1.  (VW 411)
2.  (T10219/1)
3.  (VW 402)
Bonded Rubber Bushing, Pressing In
Bonded rubber bushing must be installed at an angle to prevent damaging it when pressing in. Bonded rubber bushing settles straight while pressing
in.
-
Apply installation lubricant (G 294 421 A1) onto outside of bonded rubber bushing.
-
Place bonded rubber bushing on at an angle (in direction of control arm), when doing this the lip - arrow - must slip into hole as shown in the
illustration.