< PREV PAGE
NEXT PAGE >
Passat Sedan V6-3.6L (BLV) (2008)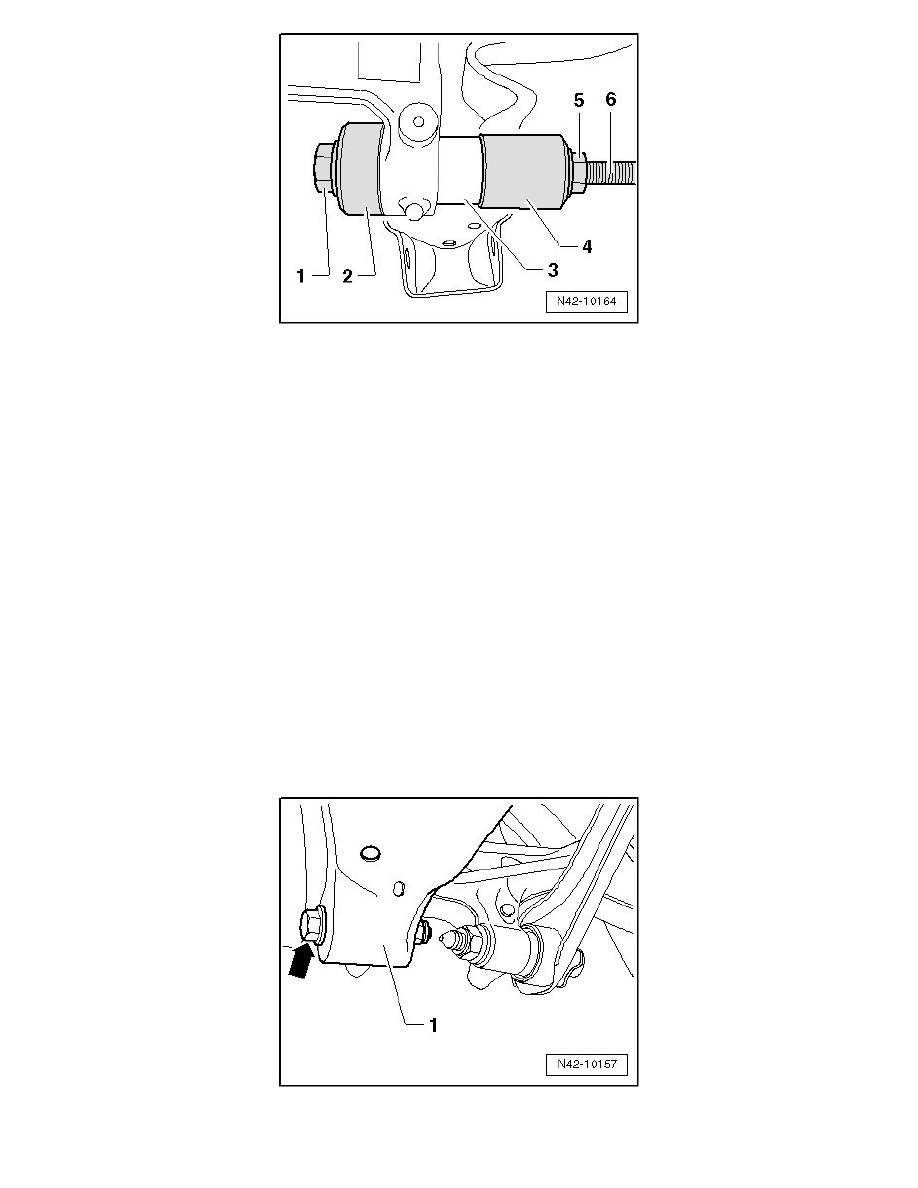 1. Nut (3346/3)
2. Press piece (3346)
3. Bonded rubber bearing
4. Fitting sleeve (3378)
5. Nut, commercially available
6. Spindle (3346/2)
-
Install bonded rubber bushing by turning support arm bearing installation tool.
‹› Do not use lubricant!
‹› Insert bearing with care so it is not canted.
-
Install cover plate.
-
Install wheel bearing/wheel hub unit.
‹› Bolting at wheel bearing housing may occur only when dimension -  a - has been obtained! Refer to => [ Measure Dimension ] See: Service and
Repair/Removal and Replacement/Rear Suspension/Front Wheel Drive (FWD).
-
Tighten bolt - arrow - for lower transverse link -  1 -.
-
Install coil spring. Refer to => [ Coil Spring ]. See: Service and Repair/Removal and Replacement/Rear Suspension/Front Wheel Drive
(FWD)/Removal and Installation/Coil Spring
< PREV PAGE
NEXT PAGE >