< PREV PAGE
NEXT PAGE >
Passat Sedan V6-3.6L (BLV) (2008)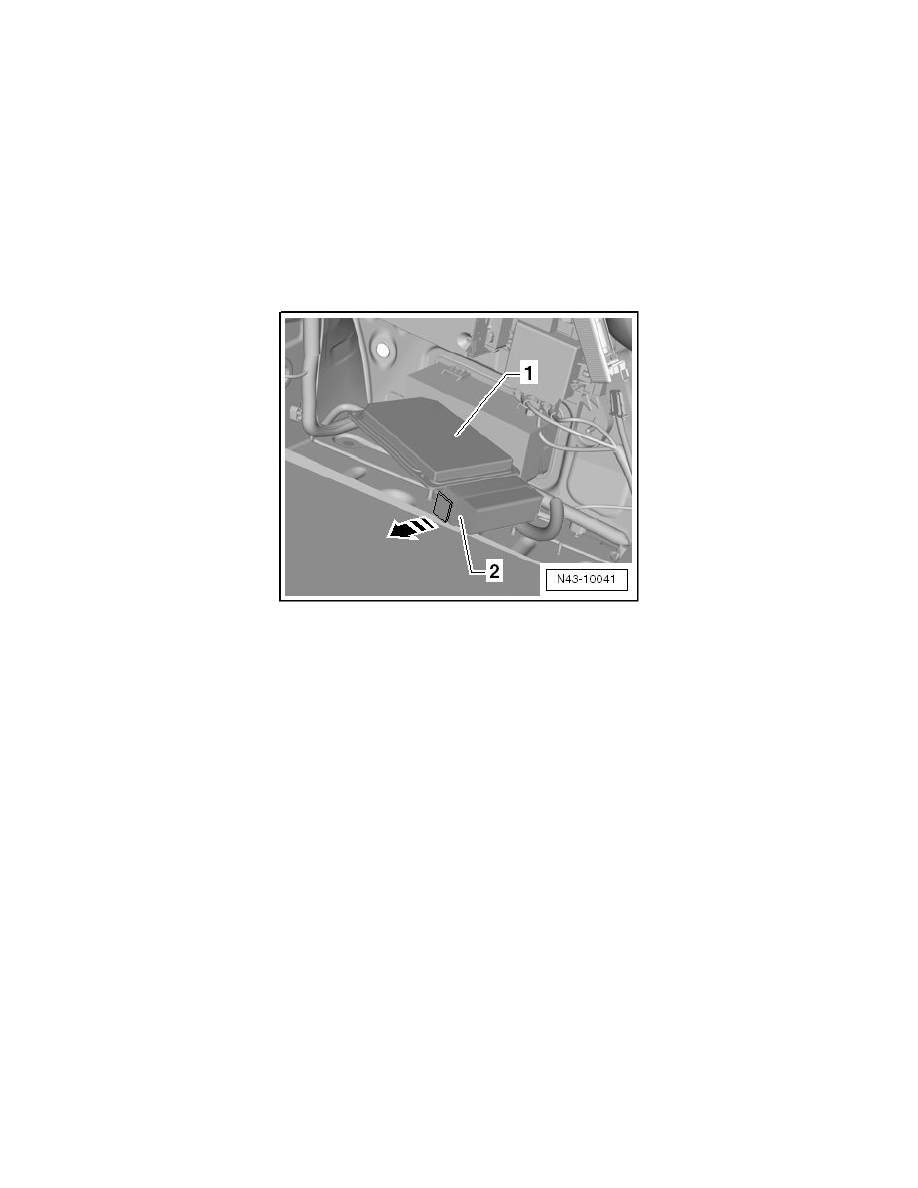 Suspension Control Module: Service and Repair
Electronic Damping Control Module
Removing
Component location: behind the right side luggage compartment trim 
-
Switch off all electrical consumers.
-
Remove the ignition key.
-
 Remove the right luggage compartment side trim.
-
Remove the electronic damping control module (J250) - 1 - from the compartment.
-
Release and remove the connector - 2 -.
Installing
Installation is the reverse of removal, with special attention to the following:
-
Perform a basic setting on the adaptive chassis DCC. Refer to => [ Adaptive Chassis DCC, Basic Setting ] See: Suspension Control ( Automatic -
Electronic )/Testing and Inspection/Programming and Relearning.
< PREV PAGE
NEXT PAGE >