< PREV PAGE
NEXT PAGE >
Passat Sedan V6-3.6L (BLV) (2008)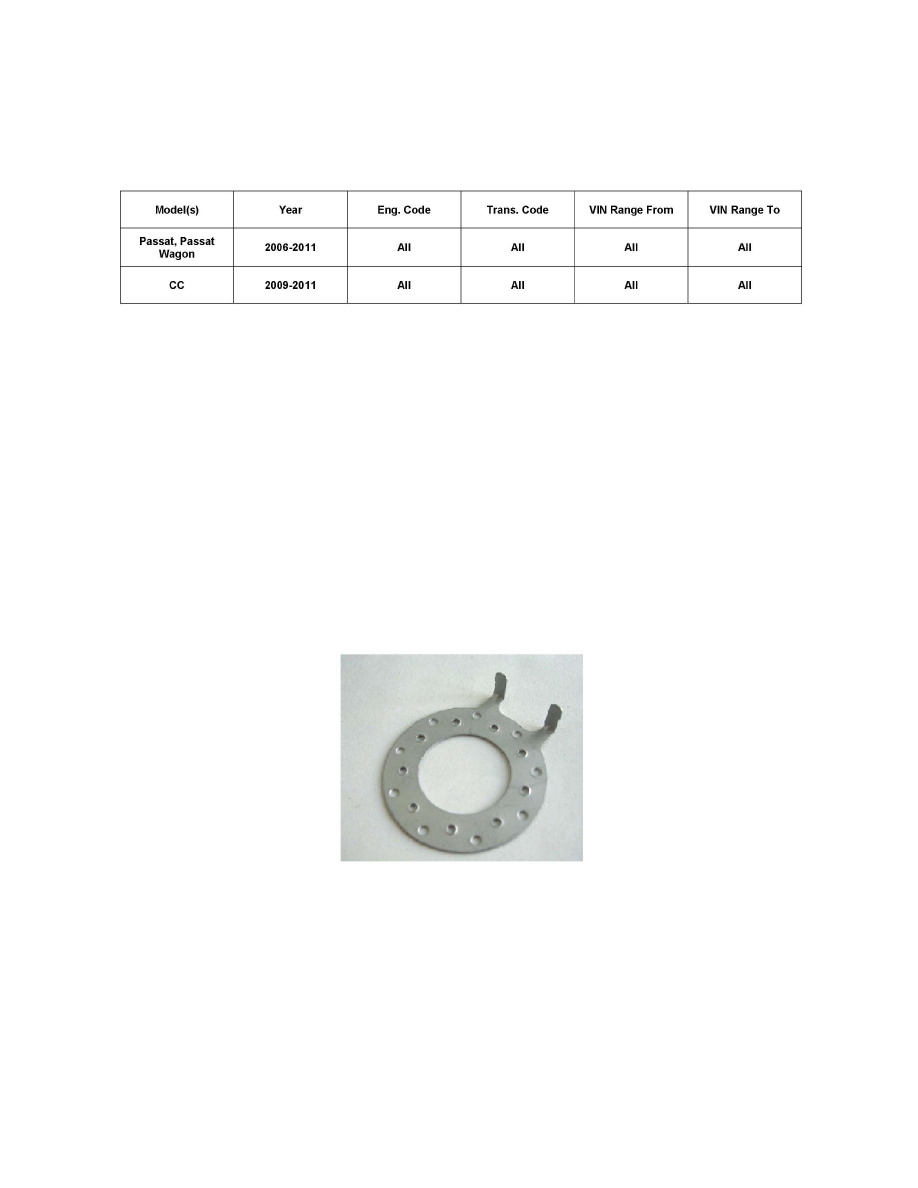 Front Subframe: All Technical Service Bulletins
Suspension/Frame - Front Suspension Knocking Noises
401001 
September 24, 2010
2014645 Supersedes T.B. V400701 dated Apr. 02, 2007 to add additional model and model year applicability.
Vehicle Information
Condition
Front Suspension, Knocking Noise
Knocking noise from vehicle front. Typically occurs only one time after each direction change (forward or backward, left or right).
Technical Background
The sub frame shifts slightly relative to the body due to wax residue in-between components. Maximum acceleration and braking in vehicles that are
driven hard are contributors to the occurrence.
Production Solution
Final production countermeasure pending.
Service
< PREV PAGE
NEXT PAGE >