< PREV PAGE
NEXT PAGE >
Passat Sedan V6-3.6L (BLV) (2008)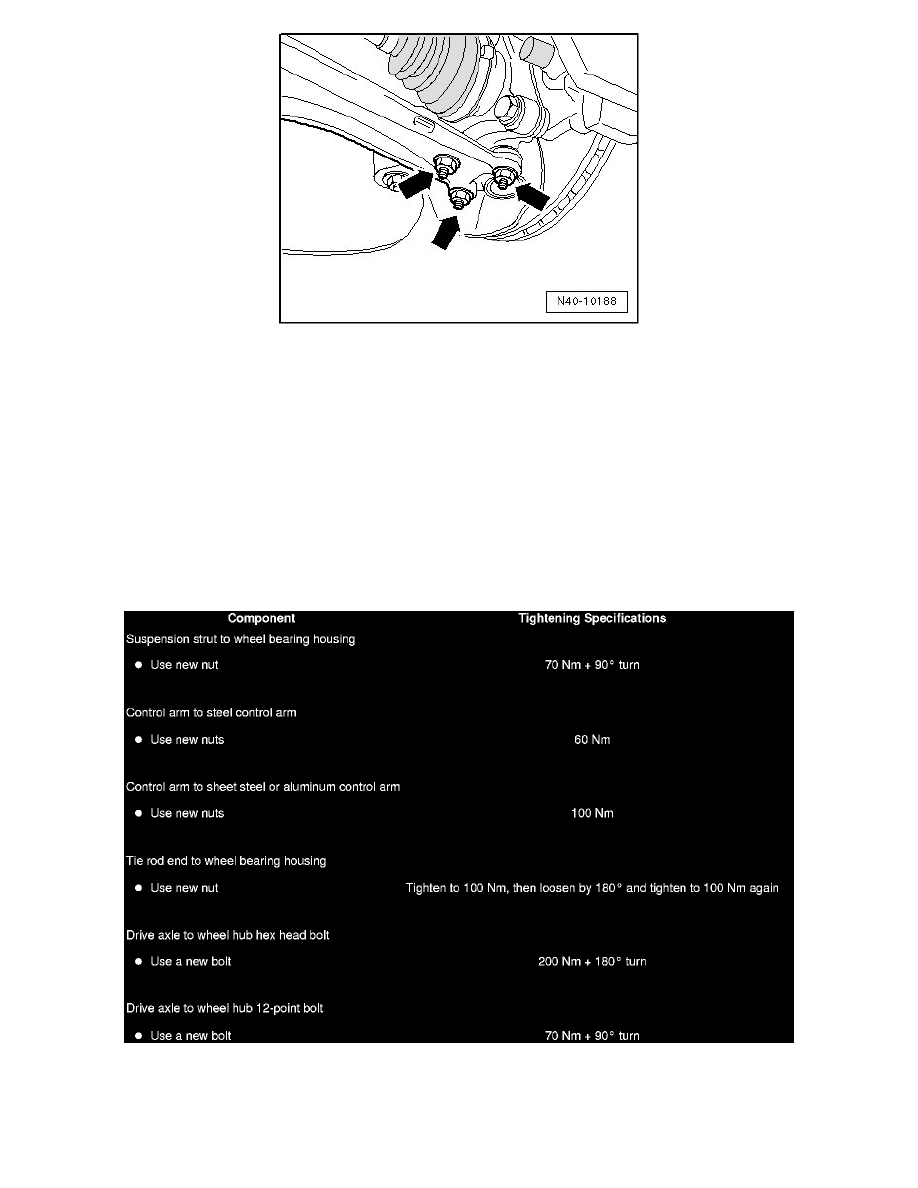 -
Now place (V.A.G 1383 A) under wheel bearing housing. 
-
First press off ball joint from control arm in order to then pull off the wheel bearing housing from suspension strut.
Installing
Installation is the reverse of removal, with special attention to the following:
If a wheel bearing housing was replaced, vehicle must be aligned. Refer to => [ Wheel Alignment Overview ] See: Alignment/Service and
Repair/Wheel Alignment Overview.
-
Install wheel and tighten. Refer to => [ Tightening Specification for Mounting Wheels ] See: Wheels and Tires/Wheel
Fastener/Specifications/Tightening Specification For Mounting Wheels.
Tightening Specifications
Rear Suspension
Front Wheel Drive (FWD)
< PREV PAGE
NEXT PAGE >