< PREV PAGE
NEXT PAGE >
Passat Sedan V6-3.6L (BLV) (2008)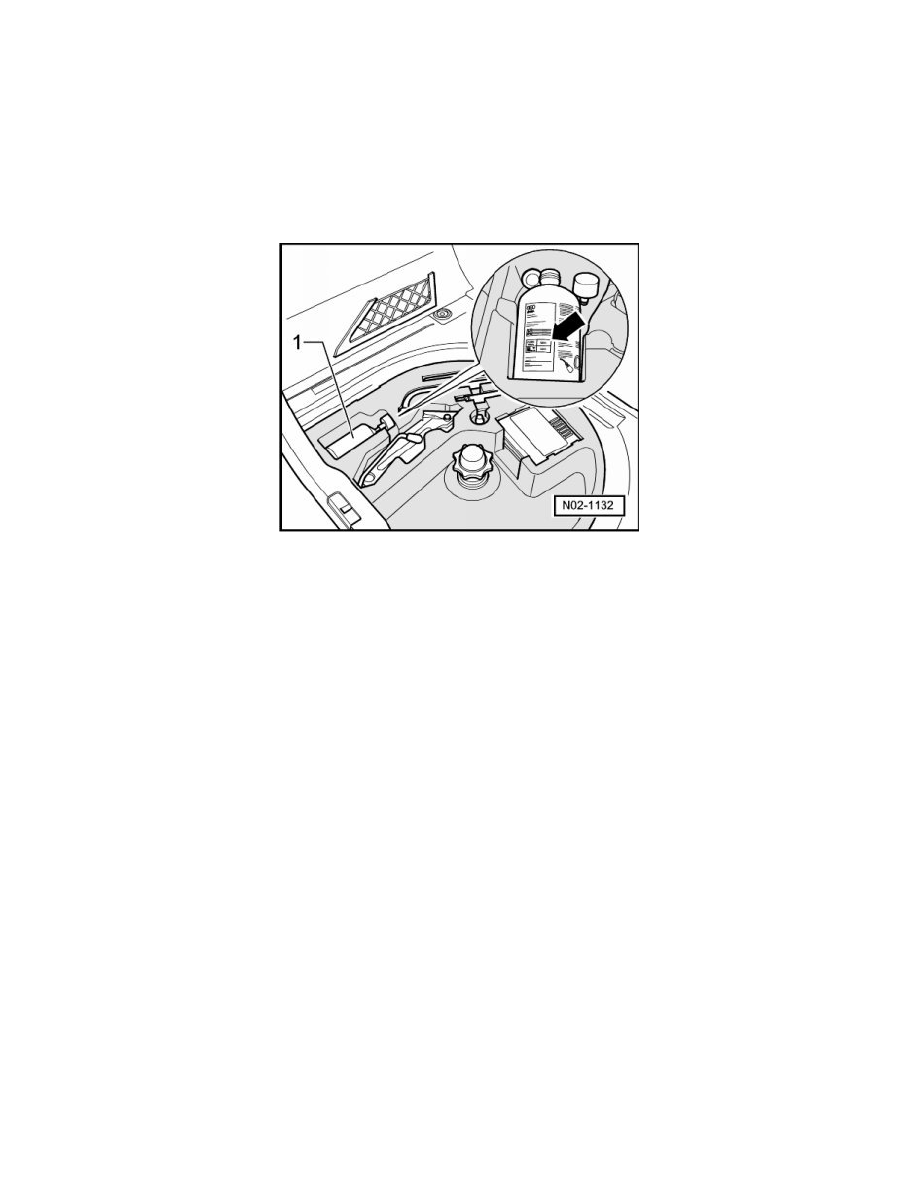 Tire Inflator Bottle: Service and Repair
03 - Service Procedures
Tire Repair Kit, Checking Tire Sealant Expiration Date
‹› The tire repair kit is located in the spare wheel well.
‹› The tire repair kit contains a tire filler bottle with tire sealant. 
Checking Expiration Date
-
Verify the expiration date.
Shelf-life date is located on a label on the tire sealant -  arrow -.
-
Enter expiration date in maintenance table.
-
Replace the tire sealant if shelf-life date has been reached. (tire sealant must not be older than 4 years).
‹› If tire sealant was already used once, it must be replaced.
‹› Observe waste disposal regulations!
< PREV PAGE
NEXT PAGE >