< PREV PAGE
NEXT PAGE >
Passat Sedan V6-3.6L (BLV) (2008)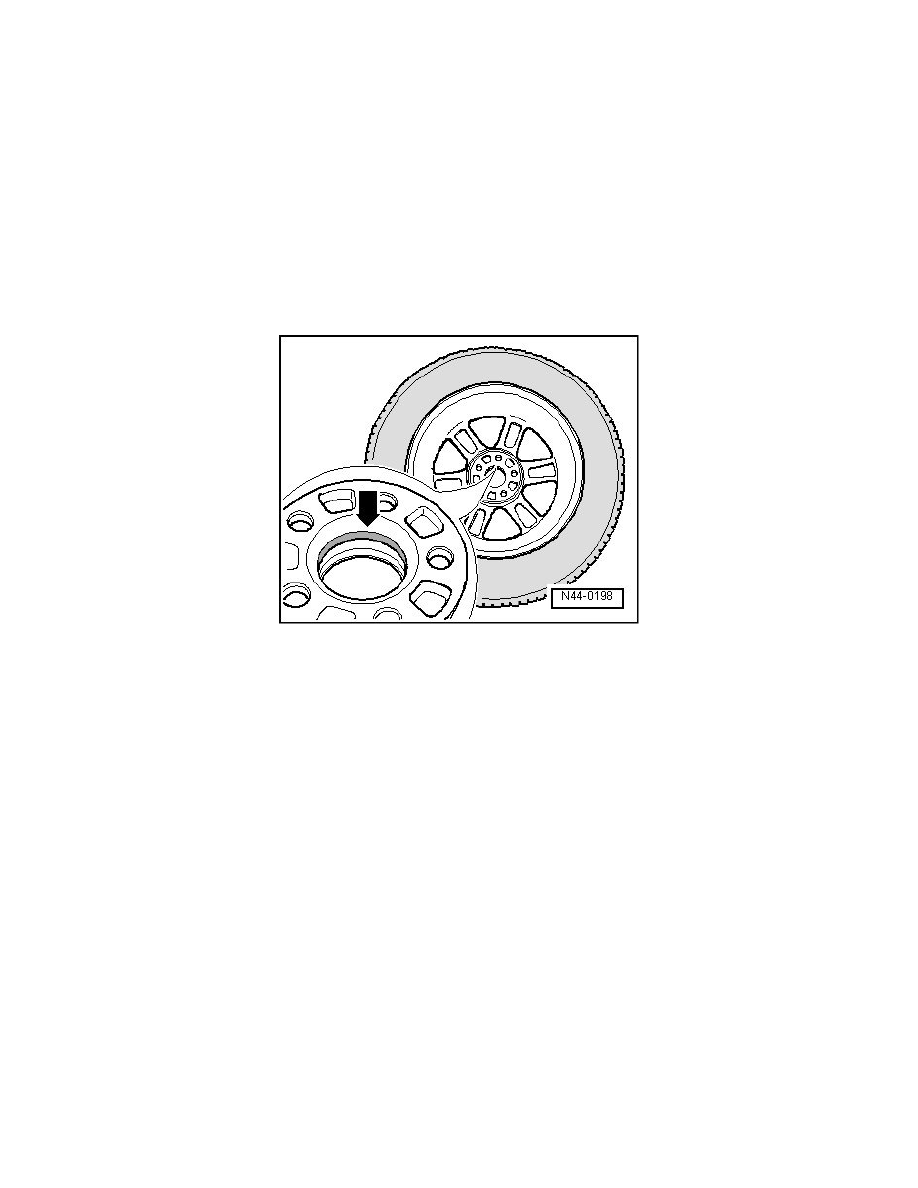 Wheels: Service and Repair
Wheel Centering Seat, Protecting against Corrosion
Wheel Centering Seat, Protecting against Corrosion
Applies to Light-Alloy and Steel Wheels
When a wheel is changed, the centering seat should be sprayed with Wax spray (D 322 000 A2).
In order to prevent corrosion between wheel centering seat and rim. 
-
Remove wheel.
-
Thoroughly clean the centering seat on the wheel hub and the centering surface on the rim.
-
Apply wax in area of centering - arrow - using a brush.
Always make sure that only centering - arrow - is waxed and not rim contact surfaces. As a consequence, the brakes would become contaminated
while driving and thereby result in poor braking.
CAUTION!
Wheel bolts, contact surfaces of wheel/wheel hub and the threads in the wheel hubs must not have wax applied to them. Never apply
lubricants or anti-corrosion treatment to threads in wheel hubs.
-
Install wheel and tighten. Refer to => [ Tightening Specification for Mounting Wheels ] See: Wheel Fastener/Specifications/Tightening
Specification For Mounting Wheels.
< PREV PAGE
NEXT PAGE >