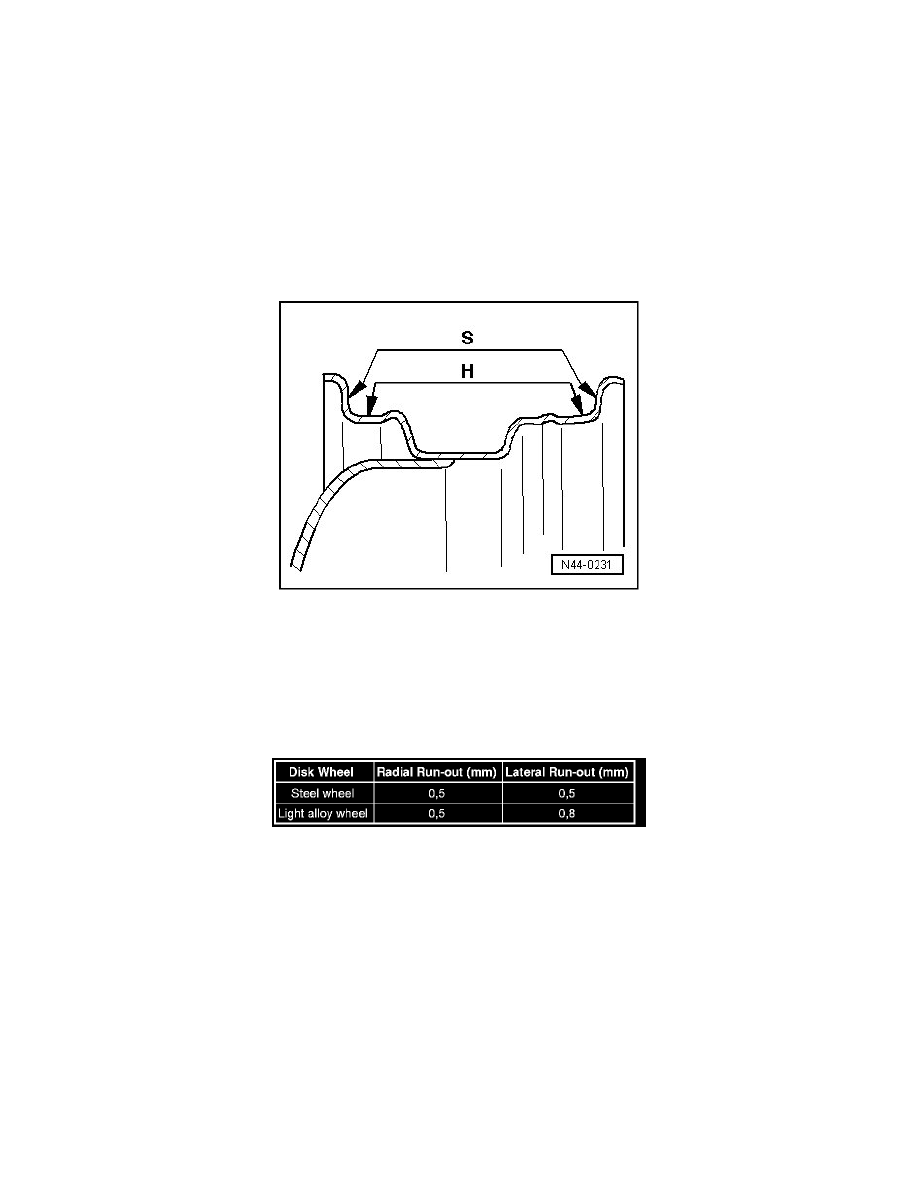 Wheels: Service and Repair
Disc Wheel, Checking Radial and Lateral Run Out
Disc Wheel, Checking Radial and Lateral Run Out
-
Mount the disc wheel on the wheel balancer.
-
Use the centering system for wheel balancing machines (VAS 5271).
-
Load the tire dial gauge approximately 2 mm.
-
Slowly turn the disc wheel.
-
Note the smallest and the largest dial readings.
S
Lateral run-out
H Radial run-out
-
Compare determined value with specifications in the table.
‹› Peak values on the tire dial gauge due to small irregularities may be disregarded.
Specifications for Radial and Lateral Run-Out on Disc Wheel
‹› If the measured value exceeds the specified value, no acceptable smooth running can be attained.