< PREV PAGE
NEXT PAGE >
Passat Sedan V6-3.6L (BLV) (2008)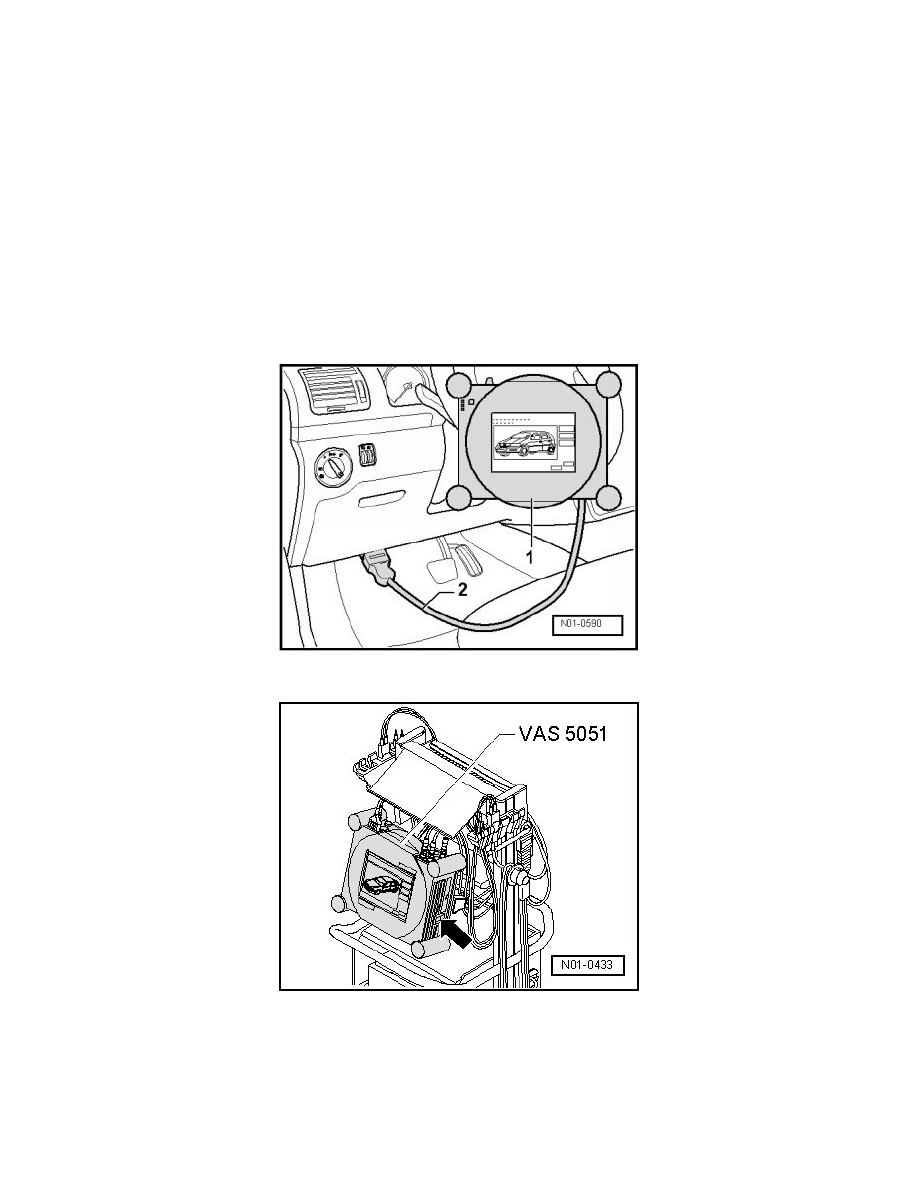 Shifter A/T: Scan Tool Testing and Procedures
Vehicle Tester, Connecting and Selecting Functions
Special tools, testers and auxiliary items required
‹› Vehicle tester
‹› Diagnostic Cable (VAS 5051/1)
‹› Diagnostic Cable (VAS 5051/3)
CAUTION!
‹› During a test drive you must always secure testing and measuring equipment on the back seat.
‹› These devices may only be operated by a passenger during a test drive.
-
Plug the (VAS 5051/1) or (VAS 5051/3) - 2 - connector into the vehicle's Data Link Connector (DLC).
-
Turn on the tester - arrow -.
The tester is ready for operation when you can select between fields/buttons Guided Functions and Guided Fault Finding at the right of the display.
Depending on equipment and tester version, additional functions may be displayed.
Tester is not ready for operation.
-
Turn on the ignition.
< PREV PAGE
NEXT PAGE >