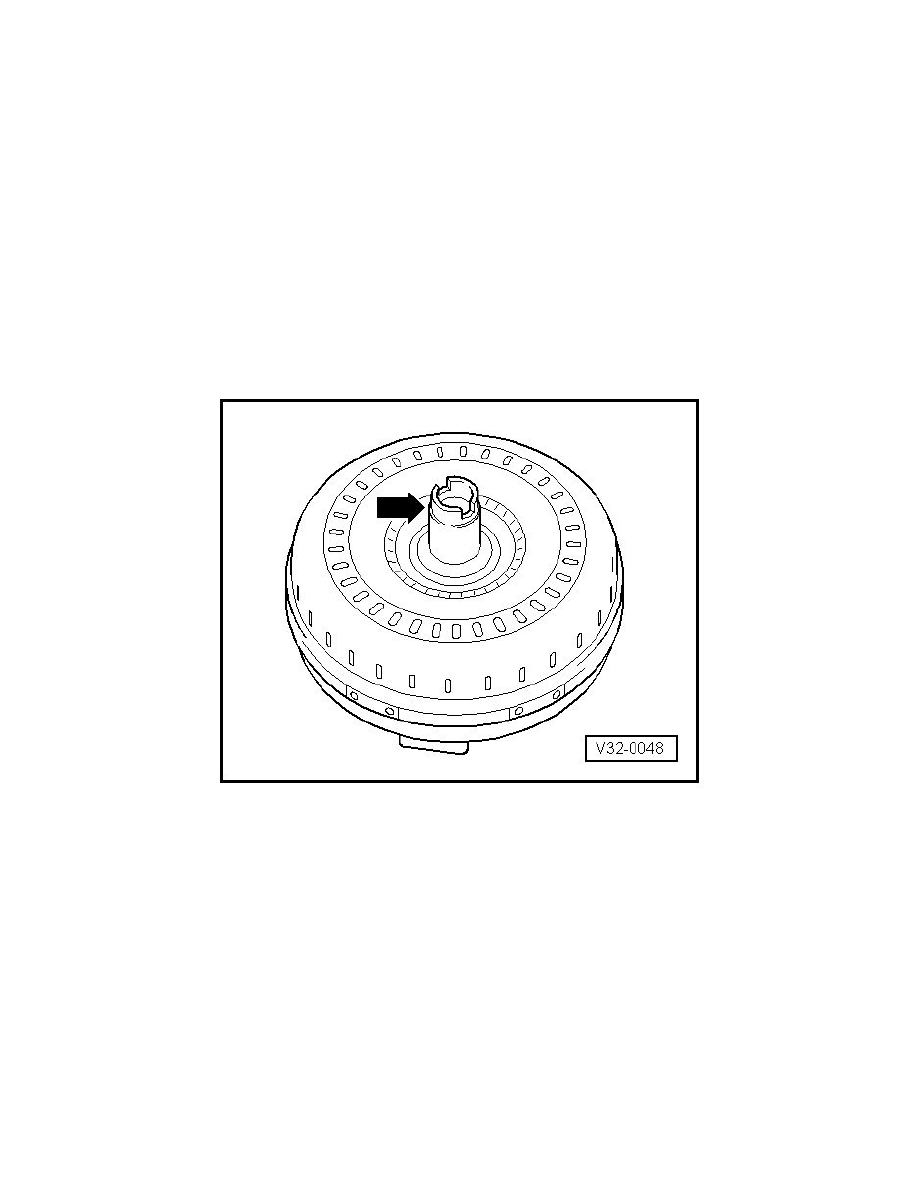 Torque Converter: Removal and Replacement
Table of Contents
Removal and Installation
=> [ Torque Converter Seal ] See: Seals and Gaskets/Service and Repair/09M,09MA Transmission/Torque Converter Seal
=> [ Torque Converter, Installing ] See: Torque Converter, Installing
Torque Converter, Installing
Torque Converter, Installing
-
Carefully slide in the torque converter hub through the seal up to the first stop.
-
Rotate the torque converter with light pressure toward the transmission until the recess in the converter hub - arrow - engages in the coupling plate
of the pump wheel and the torque converter slides noticeably inward.
The torque converter is installed correctly when it can easily be turned by hand and is seated equally deep all around in the transmission. 
CAUTION!
If the torque converter is installed incorrectly and the transmission is bolted to the engine with force, the torque converter and Automatic
Transmission Fluid (ATF) pump will be destroyed