< PREV PAGE
NEXT PAGE >
Passat Sedan V6-3.6L (BLV) (2008)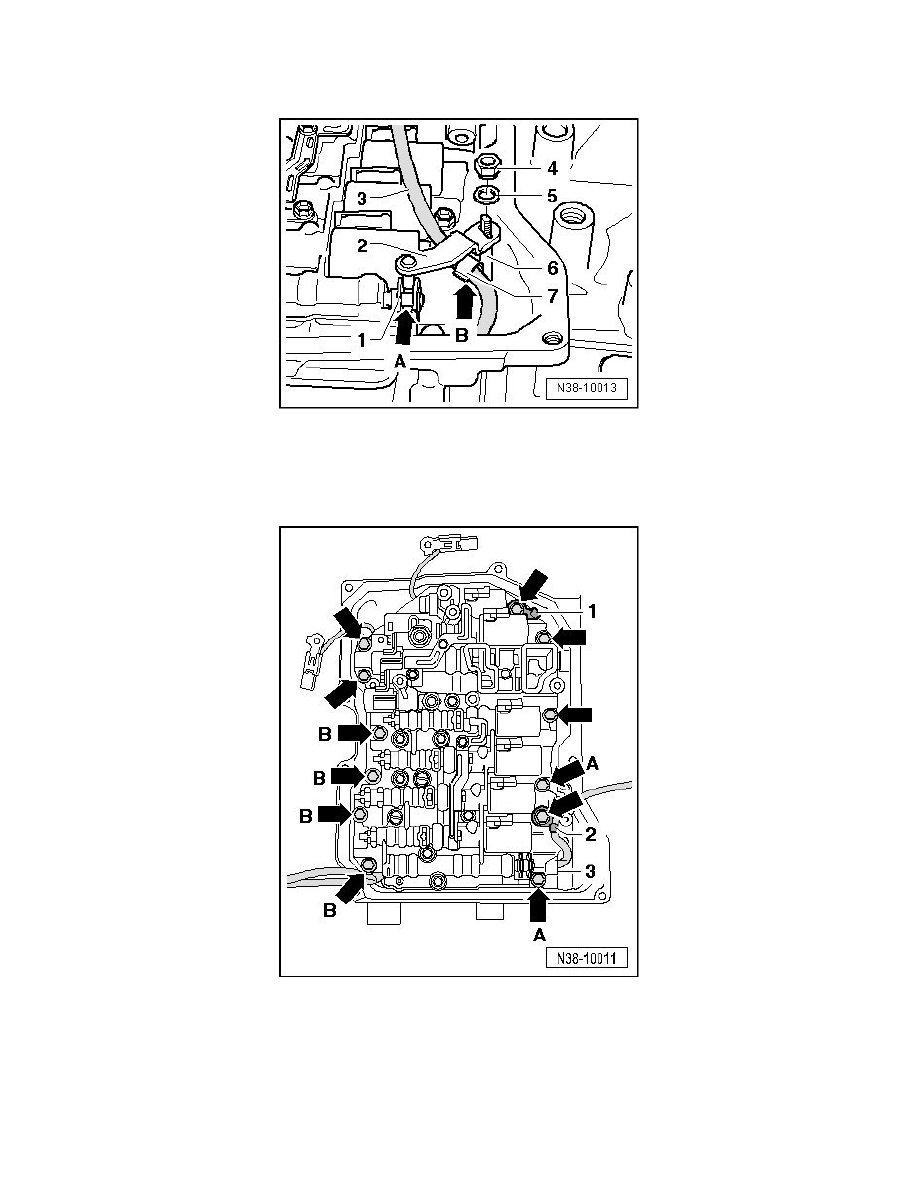 -
Carefully hold the shift lever - 1 - in place using pliers - 2 - so that torque is not transferred to the multifunction transmission range switch (F125).
-
Make sure the valve - 3 - on the valve body in which the shift lever engages is not damaged.
The valve is very sensitive. Even minor damage leads to a malfunction.
-
Always slide the valve into the valve body, secure it against falling out and never exchange it.
-
Loosen the valve body bolts - arrows - (quantity 12).
When loosening other bolts, the function of the valve body will be influenced or the valve body splits up.
-
Remove the brackets - 1 and 2 -.
< PREV PAGE
NEXT PAGE >