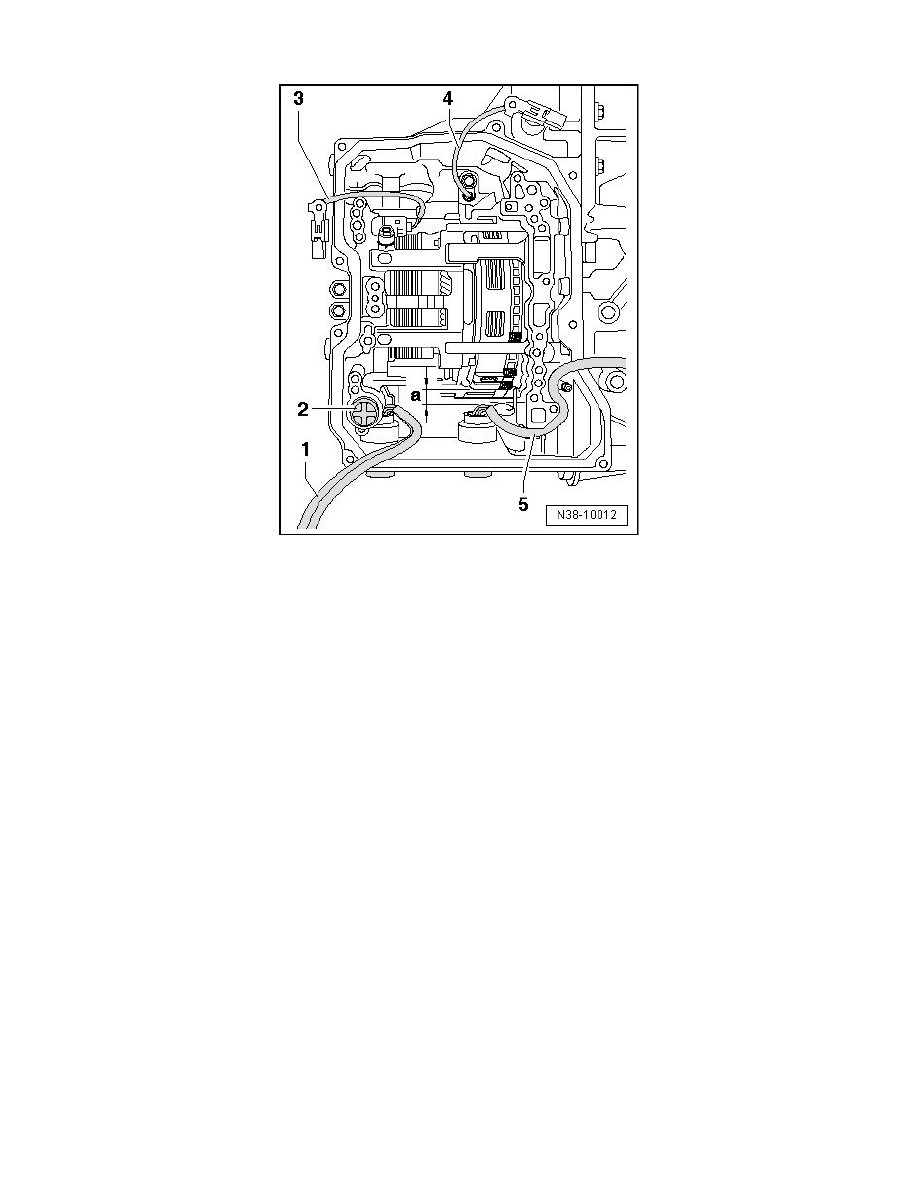 -
Route and attached the wires - 1, 3, 4 and 5 - as shown in the illustration.
Distance - a - must be observed so that the wiring harness - 5 - does not make contact with the planetary gear and then would be damaged while
driving.
The valve body is secured with bolts of three different lengths.
-
Sort the bolts according to length before installing the valve body.
-
Lubricate the damper piston - 2 - with ATF and install the spring.