< PREV PAGE
NEXT PAGE >
Passat Sedan V6-3.6L (BLV) (2008)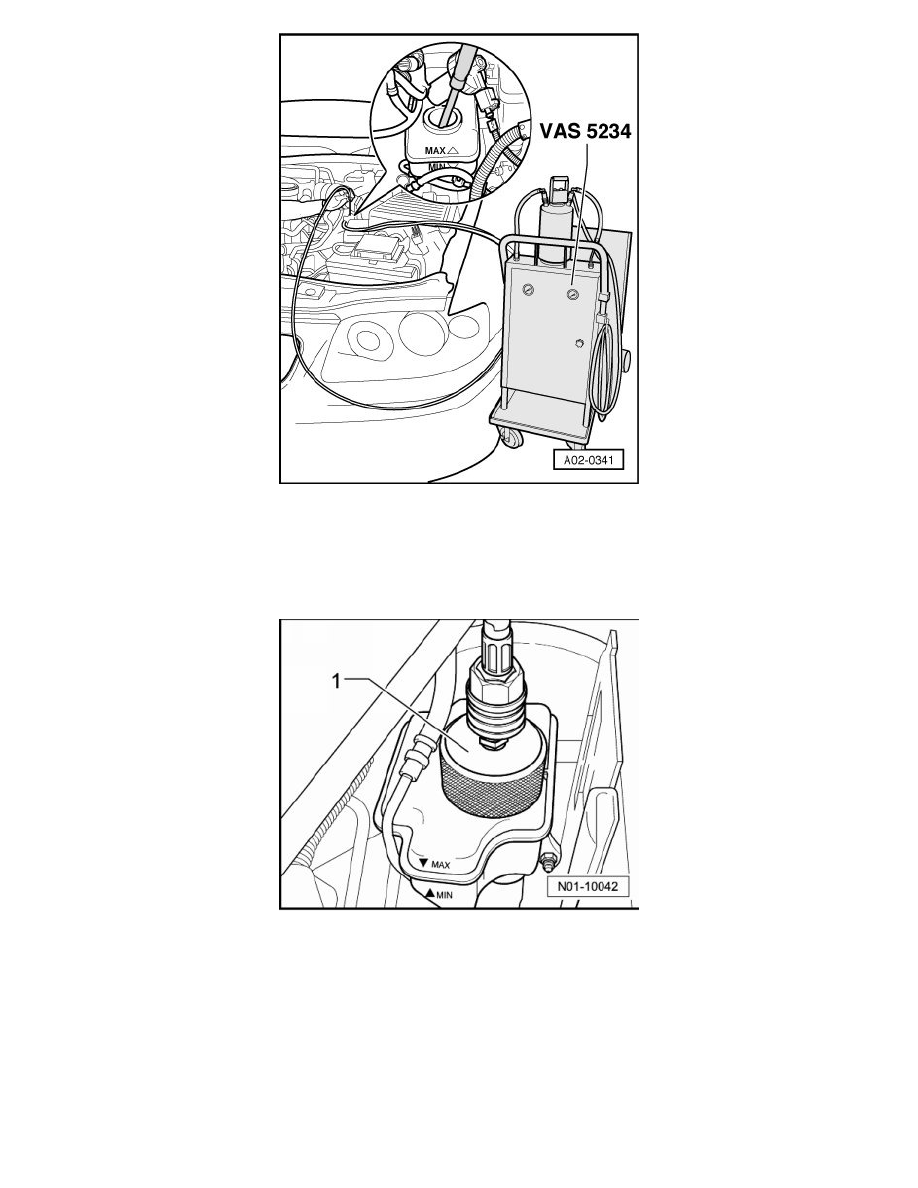 ‹› The strainer in the brake fluid reservoir must not be removed.
CAUTION!
Extracted brake fluid must not be re-used!
-
Screw adapter - 1 - onto brake fluid reservoir.
Observe operating instructions for (VAS 5234)! 
-
Install brake pedal depressor (V.A.G 1869/2) between driver's seat and brake pedal and apply tension.
-
Connect charger hose of brake charger/bleeder unit (VAS 5234) to adapter.
‹› Use a suitable bleed hose. It must seat tightly on bleed screw so that no air can enter brake system.
-
Connect collector bottle bleeder hose - 1 - to left front bleeder screw, open bleed screw and allow the corresponding quantity to flow out (see
table). Close the bleeder screw, torque.
< PREV PAGE
NEXT PAGE >