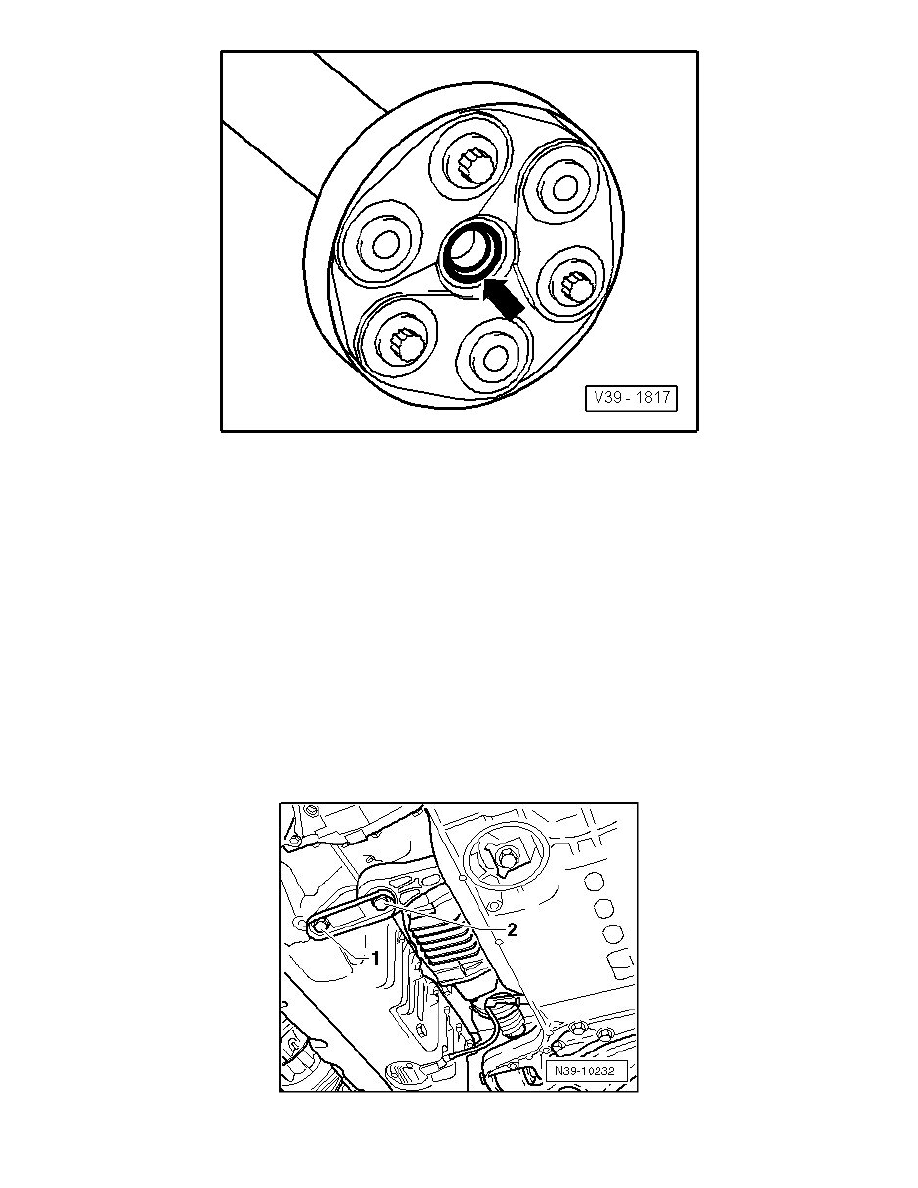 ‹› Two technicians are needed to remove the driveshaft.
-
Remove the driveshaft bolts from the bevel box output flange.
CAUTION!
To prevent damaging the protective boot in the center bearing, remove and install the driveshaft in its fully extended position; likewise,
store it in this position.
-
Remove the center bearing bolts and if possible, remove the driveshaft to the rear in its fully extended length.
Installing
Install in reverse sequence; note the following points:
-
Install all parts marked to each other in original positions.
-
Tighten the driveshaft bolts.
-
Install the pendulum support with new bolts.
-
Install exhaust system.