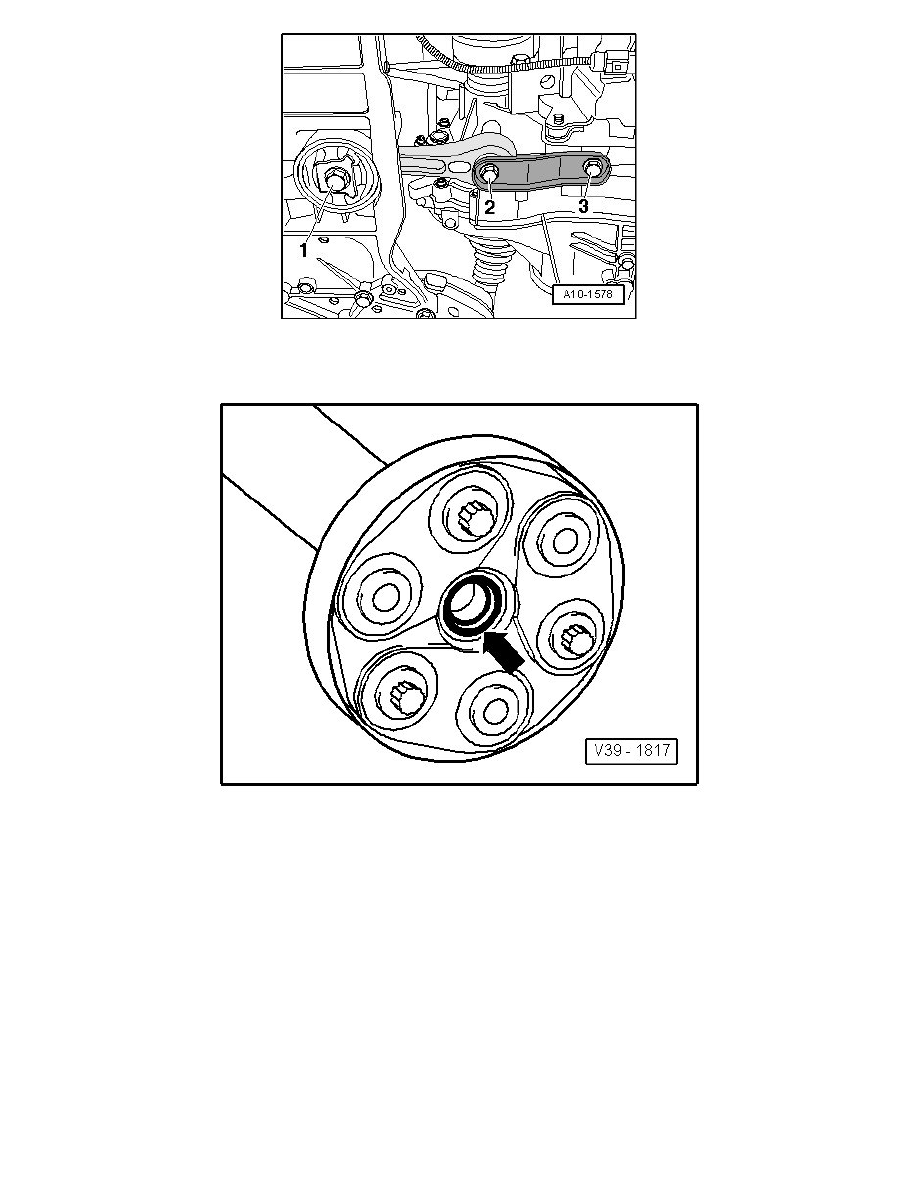 ‹› After loosening the pendulum support bolts, the engine/transmission assembly swings forward slightly (toward front end). Make sure not to
damage seal - arrow - in the flange of the driveshaft when removing and installing.
-
Check whether the Constant Velocity (CV) joint and driveshaft markings -  arrow A - and - arrow B - are present. If not, apply these with color.