< PREV PAGE
NEXT PAGE >
Passat Sedan V6-3.6L (BLV) (2008)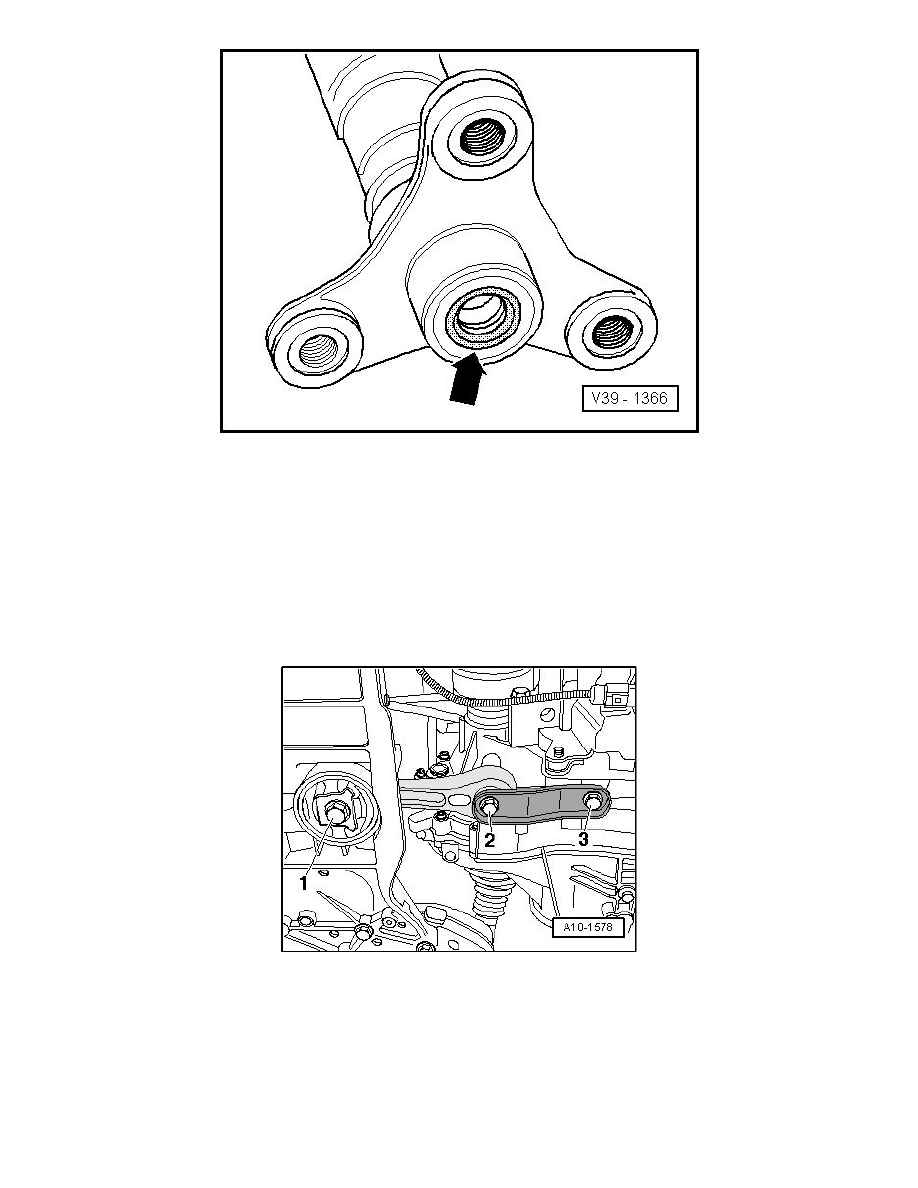 ‹› Replace the driveshaft if damaged.
‹› Do not tilt the front driveshaft tube. Push it horizontally onto the centering pins.
‹› Install all driveshaft parts marked in relation to each other in same position when reinstalling.
Installation position of front flexible disc:
‹› Each of the three protruding sleeves on the bevel box output flange engage in the driveshaft flexible disc mounting holes.
Install the pendulum support on the transmission with new bolts -  2 - and - 3 -.
-
Install the exhaust system and align it without tension.
-
Install noise insulation.
Tightening Specifications
< PREV PAGE
NEXT PAGE >