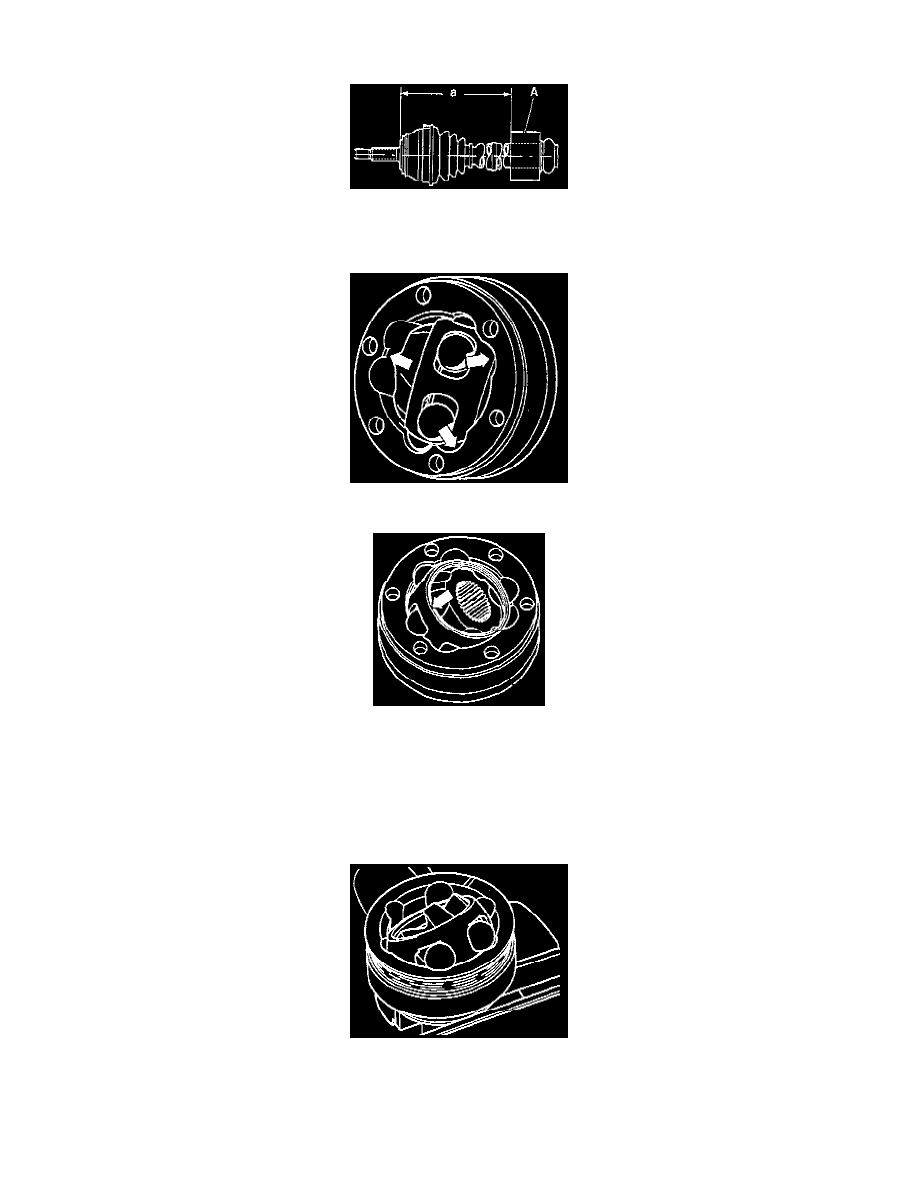 -
Insert hub with cage and balls upright into joint piece, a smaller space - b - must face toward open side of joint piece when doing this.
-
Also note chamfer on inner diameter of ball hub, it must be visible after swiveling in.
-
Swing in ball hub; to do so, swing out hub far enough out of cage -  arrows - (as depicted in illustration).
-
Swing in hub with balls by pressing forcefully onto cage -  arrow -.
CV Joint, Checking for Function 
CV joint is properly assembled, if ball hub can be slid back and forth by hand over whole compensation length.
Outer Constant Velocity Joint, Checking
Outer Constant Velocity Joint, Checking
It is necessary to disassemble the joint whenever replacing the grease or if the ball surfaces show wear or damage.
Removing
-
Mark position of ball hub to ball cage and to housing before disassembling, using electro-writer or grindstone.