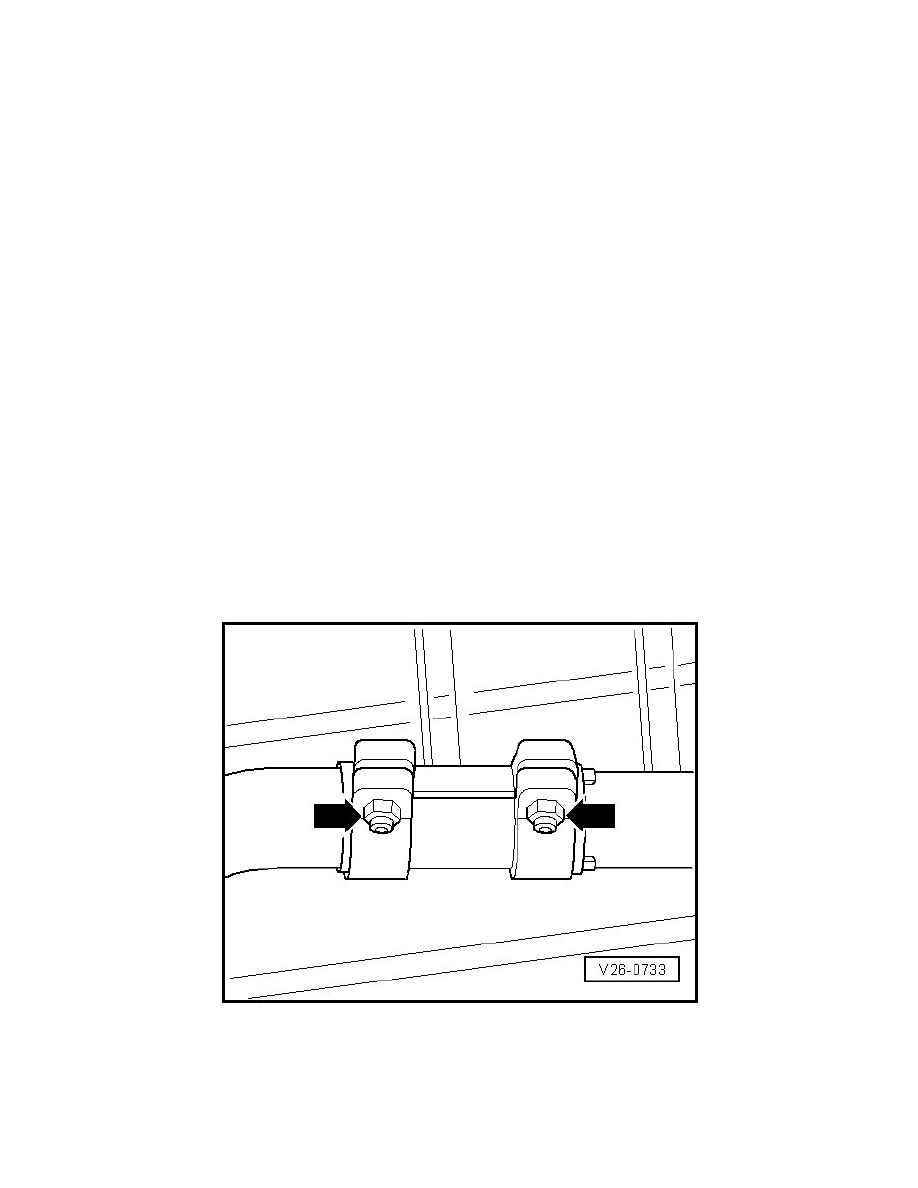 Seals and Gaskets: Service and Repair
Rear Final Drive Flange Seal, With Final Drive Installed
Rear Final Drive Flange Seal, with Final Drive Installed
Special tools, testers and auxiliary items required
‹› Extractor lever (VW 681)
‹› Seal driver-front wheel bearing (30-20)
‹› Retainer (3415)
‹› Thrust piece (T10019)
‹› Puller (Kukko 12/1)
‹› Torque wrench (V.A.G 1601)
‹› Tension strap (T10038)
‹› Engine and transmission jack (V.A.G 1383 A) with universal support (V.A.G 1359/2)
‹› Thread locking compound (D 000 600)
‹› Bolt M10 x 25
‹› Bolt M8 x 15
Removing
-
Disconnect the exhaust system at the clamping sleeve - arrows  - when removing the rear exhaust system components.
‹› The flex joint of the exhaust system must not be bent more than 10 degrees, otherwise it may be damaged.
-
Remove the rear flexible disc:
‹› For the Passat, refer to => [ Rear Flexible Disc ] See: Drive/Propeller Shafts, Bearings and Joints/Universal Joint/Service and Repair.