< PREV PAGE
NEXT PAGE >
Tiguan 4Motion (5N1) L4-2.0L Turbo (CCTA) (2009)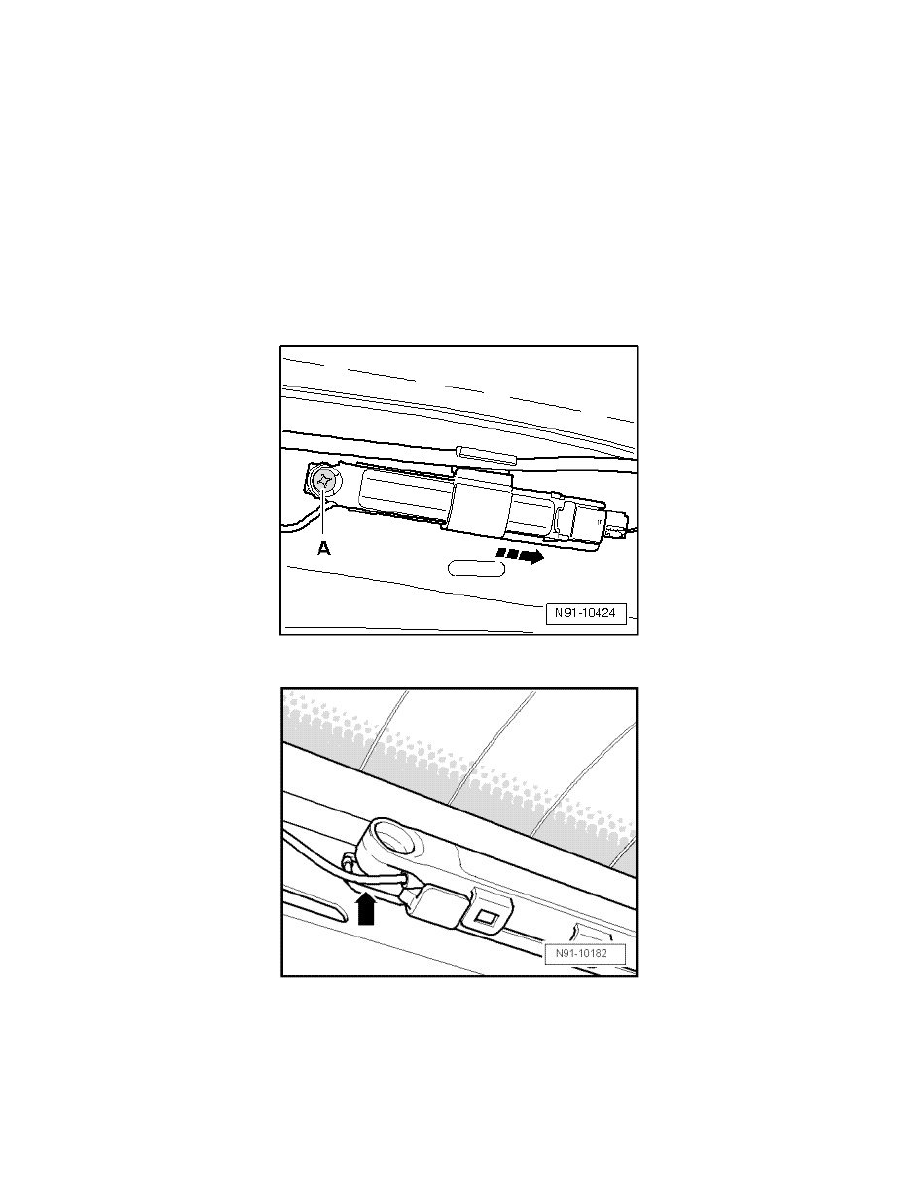 Antenna Amplifier: Service and Repair
Antenna Amplifier in Rear Lid
Removing
There are two antenna amplifiers. They are installed at left and right of tailgate near rear window.
Removal and installation on left and right is identical.
Before starting repair work, perform the following:
-
Switch off ignition, switch off all electrical consumers and remove ignition key.
-
The entire tailgate trim must be removed to remove the antenna amplifier.
-
Remove screw - A - and slide antenna amplifier in -  direction of arrow -.
-
If this is not possible, expand the nut slightly - arrow  -.
-
Remove antenna amplifier.
-
When removing antenna amplifier, disconnect connector to side window. 
‹› Disconnect wire connection from antenna amplifier to rear window with the necessary caution. The wire connection is very sensitive mechanically.
An antenna wire torn off at the rear window cannot be repaired. The rear window must be completely replaced.
‹› If both antenna amplifiers are removed, mark the affiliation of the individual amplifiers to their locations.
< PREV PAGE
NEXT PAGE >