< PREV PAGE
NEXT PAGE >
Tiguan 4Motion (5N1) L4-2.0L Turbo (CCTA) (2009)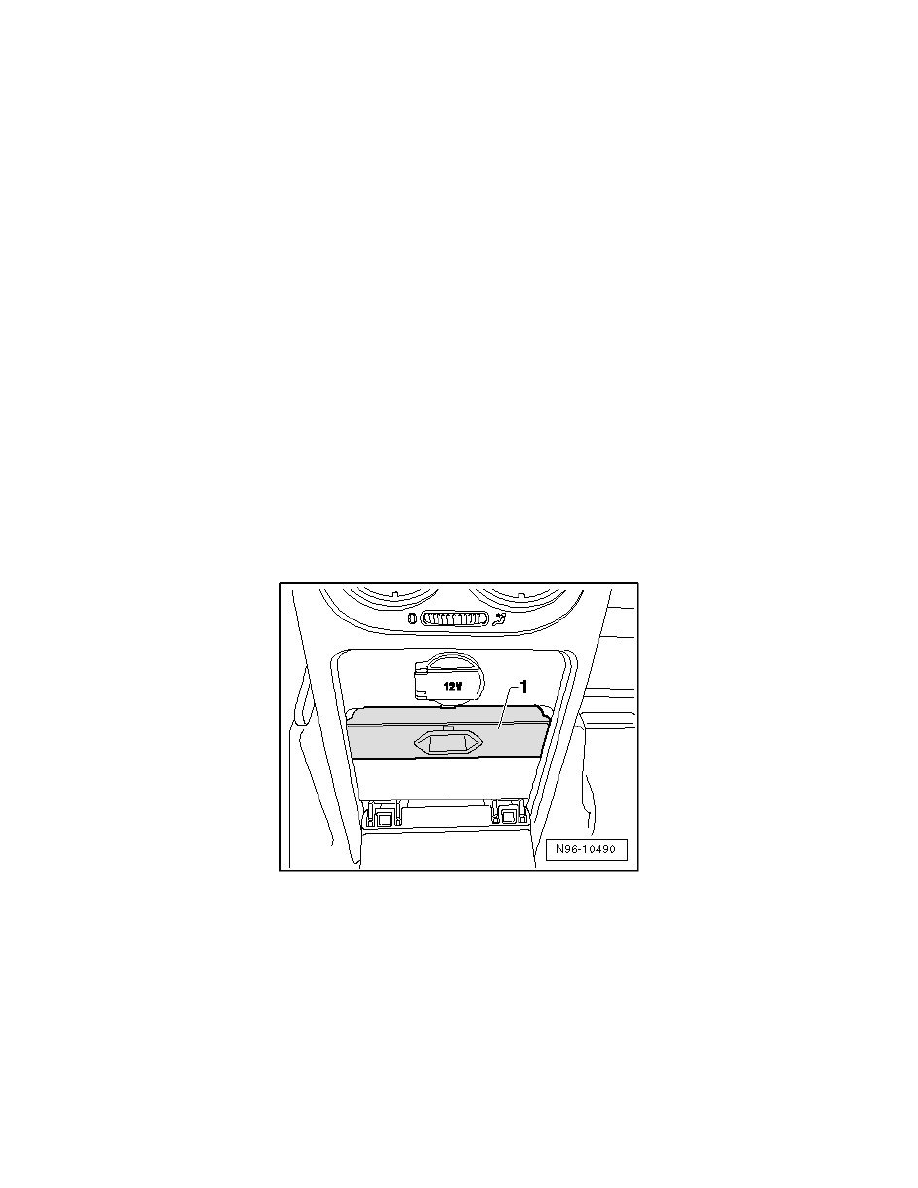 Auxiliary Power Outlet: Service and Repair
Center Console Switches and Converter
12V and 230V Converter with Socket (U13)
Special tools, testers and auxiliary items required
‹› Trim Removal Wedge (3409)
CAUTION!
‹› The Converter with Socket, 12V, 230V housing contains chargeable capacitors. 
‹› There is a danger of electric shock.
‹› The housing of Converter with Socket, 12V, 230V must not be opened under any circumstances.
‹› When removing and installing components in a visible area (switches, covers, trim, etc.), mask off the areas at which a prying tool ( ( 3409),
screwdriver) will be positioned, using commercially available adhesive tape.
‹› No repairs may be performed on the harness connector, on the wires and the 230V-outlet.
‹› If there is a fault at harness connector, at wires, at 230V-socket or in the converter, the complete unit must always be replaced.
Removing:
-
Switch off ignition, switch off all electrical consumers and remove ignition key.
-
Open the flap in front of the 230 V power outlet.
-
Carefully remove trim - 1 -.
-
Remove bolts - arrows -.
< PREV PAGE
NEXT PAGE >