< PREV PAGE
NEXT PAGE >
Tiguan 4Motion (5N1) L4-2.0L Turbo (CCTA) (2009)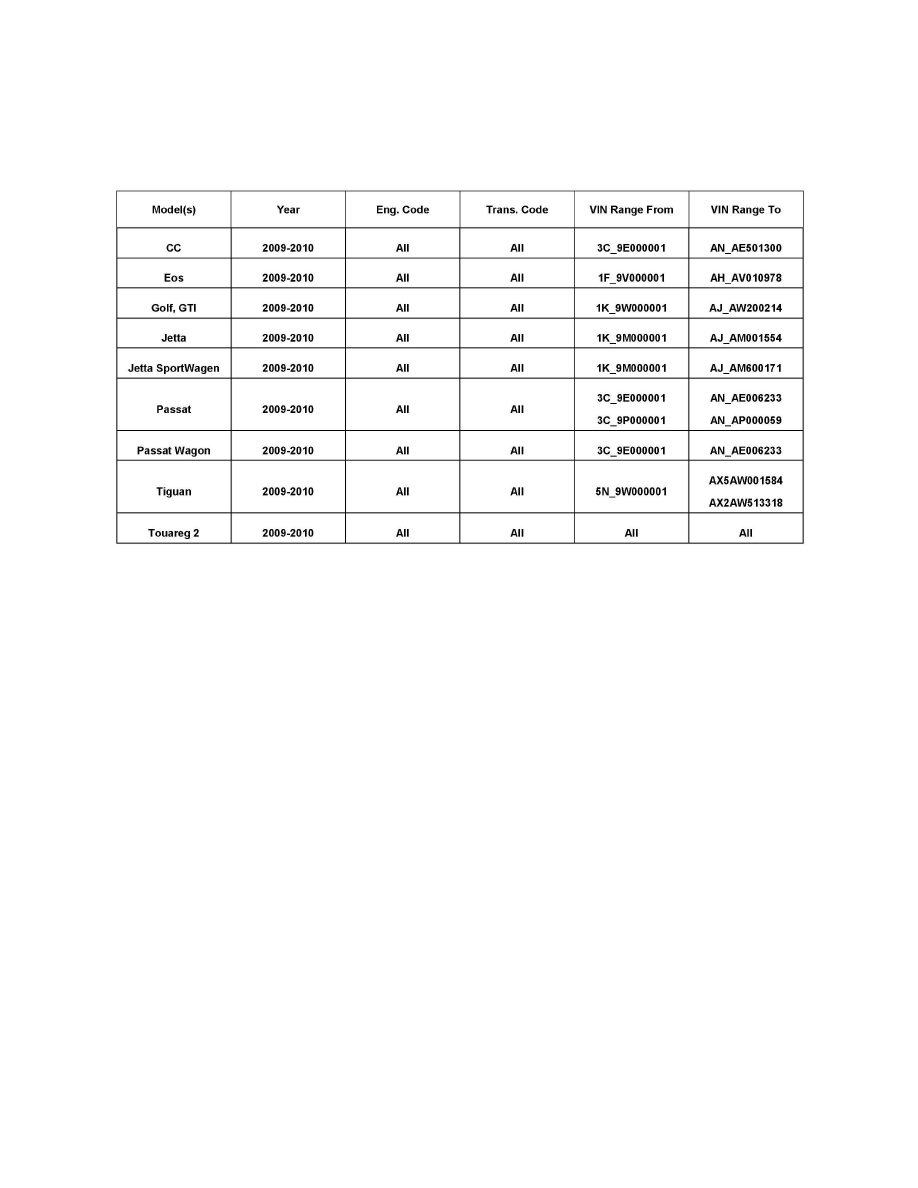 Global Positioning System Module: Customer Interest
Navigation  Radio - Software Update For Various Issues
91 10 21 
September 8, 2010
 
2019598 Supersedes T.B. Group 91 number 09-28 dated Nov. 17, 2009 due to addition of 2010 VIN breaks.
Vehicle Information
Condition
Radio, Navigation RNS510 Flash for Various Functionality Concerns
Note:
Software update does not apply to units that have software 980 and higher. Downgrading the software will cause loss of functionality. Radios that are
replaced due to this will be debited back to the dealer.
^
Speaker feedback or hum from the rear speakers. May occur with the unit being off
^
On startup, media interface functions starts, even though unit was shut off with another audio source such as FM
^
PIN code required unnecessarily
^
PIN code not accepted
^
GPS only available with map DVD inserted
^
Map data not completely copied on to the hard drive
^
DVD/CD not recognized
^
SD card or hard drive can not be selected
^
Unit freezes or hangs up
^
Unit resets itself off with cracking/banging
^
Loss of presets
Slow boot up time
< PREV PAGE
NEXT PAGE >