< PREV PAGE
NEXT PAGE >
Tiguan 4Motion (5N1) L4-2.0L Turbo (CCTA) (2009)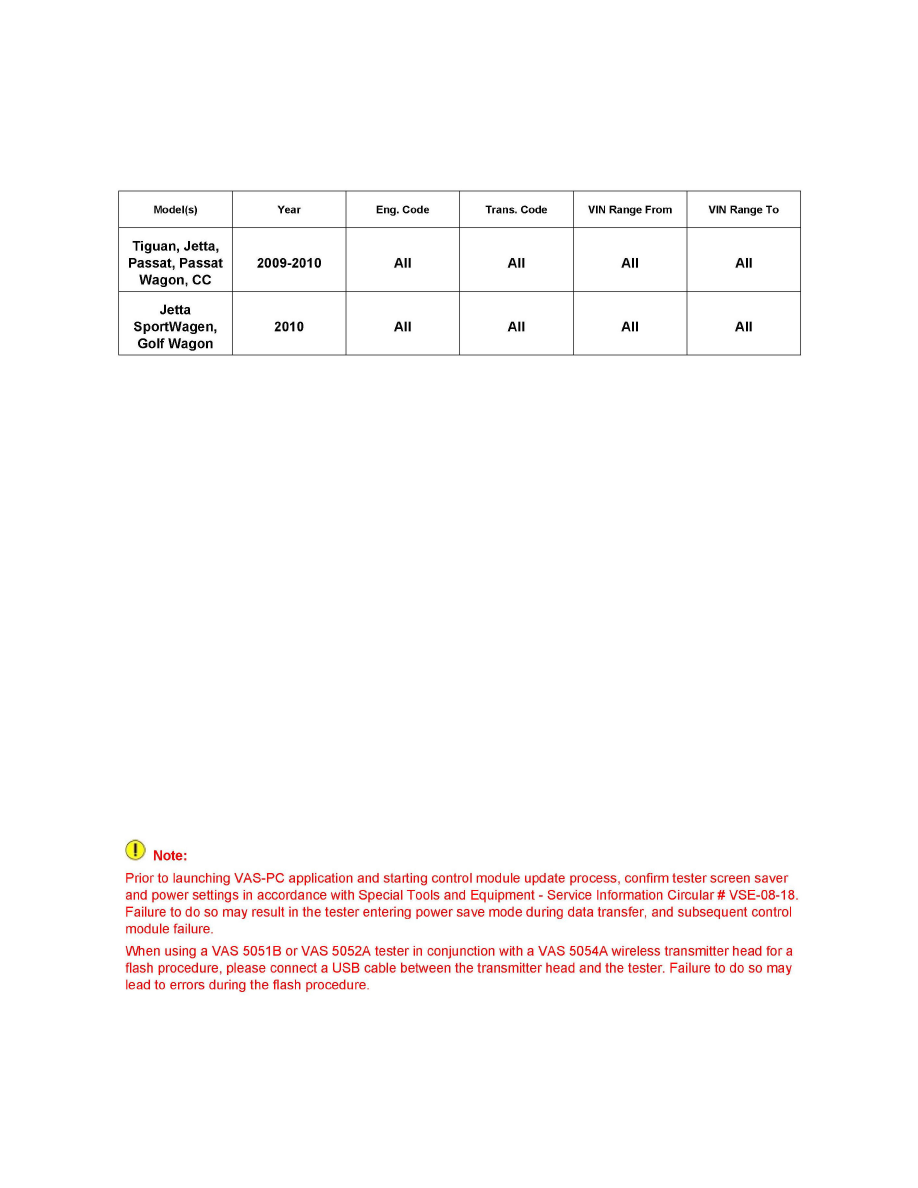 Memory Positioning Module: All Technical Service Bulletins
Memory Systems - Incorrect Seat Memory Adjustment
72 10 02 
August 18, 2010
2023213
Vehicle Information
Condition
Update Programming, Gateway Control Module, Incorrect Seat Memory Adjustment
The seat memory does not move to the pre-set position after opening the door.
Technical Background
Incorrect software in the diagnosis interface (Gateway control module).
Production Solution
Software updated 2/2010.
Service
Update-Programming Procedure:
Tip:
To Update-Programming using SVM, review and follow instructions in Technical Bulletin Instance 2014603 "Software Version Management".
The SVM Process must be completed in its entirety so the database receives the update confirmation response. A warranty claim may not be reimbursed
if there is no confirmation response to support the claim.
Note
< PREV PAGE
NEXT PAGE >