< PREV PAGE
NEXT PAGE >
Tiguan 4Motion (5N1) L4-2.0L Turbo (CCTA) (2009)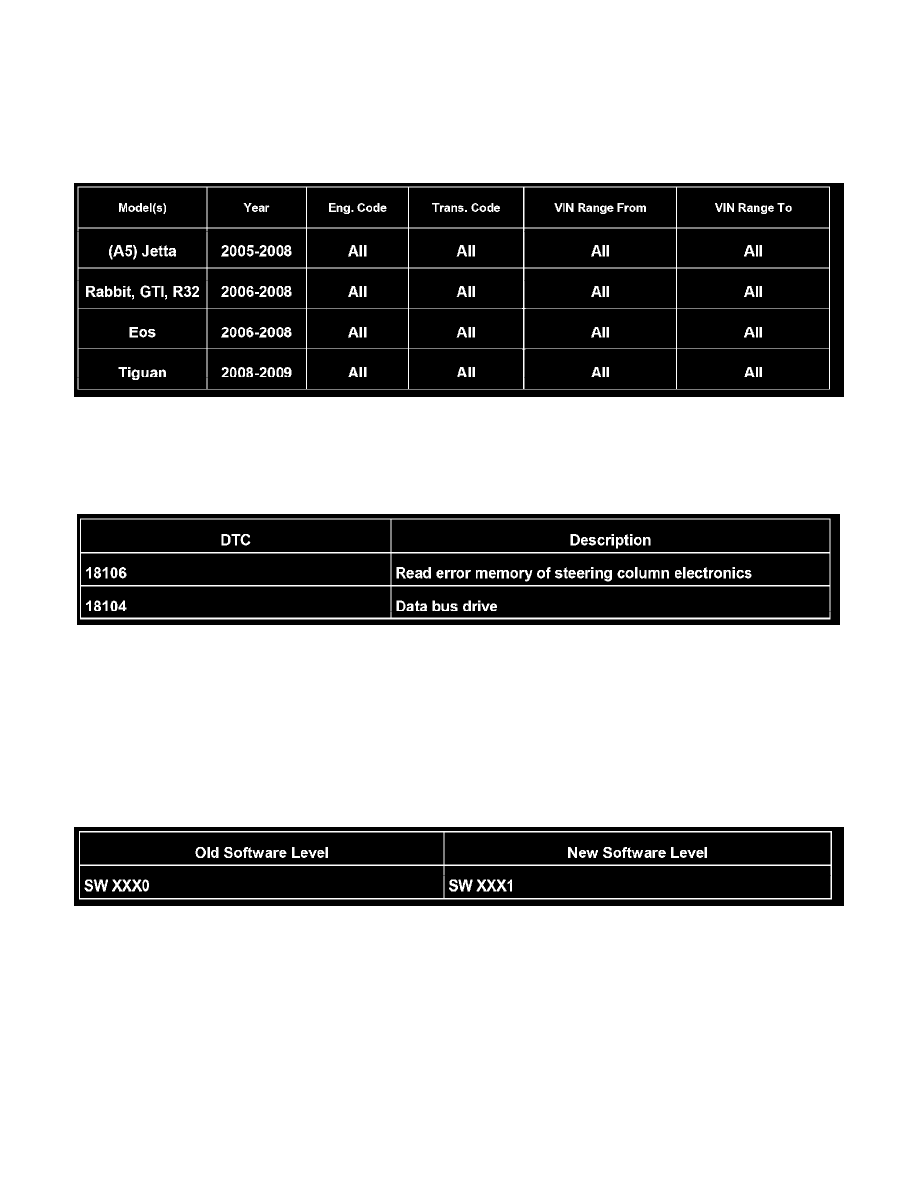 Cruise Control Module: All Technical Service Bulletins
Cruise Control - SET/RES Intermittent, Won't Activate
27 09 03 
May 20, 2009 
2020680 Supersedes T.B. Group 27, number 09-02 dated May 13, 2009 to correct publication date.
Vehicle Information
Condition
Cruise Control Inoperative
Cruise control system at times cannot be activated using SET/RES button. The following entry is logged in steering wheel electronics -J527- fault
memory:
Technical Background
Software error in steering column electronics control module -J527-.
Production Solution
Software was improved with value 1 as the final digit.
Example:
Service
NOTE:  
5051/5052 must be updated to 15.92.00 or greater. Test plan will run only if the fault codes defined above are stored in the -J527-.
-
Connect Midtronics In-Charge 940 (INC-940) tester/charger to maintain voltage of 12.5 - 14.5V.
-
Connect VAS 5051/5052 and navigate to Steering Column Electronics.
To verify this technical bulletin applies, observe last digit of software level.
If a fault log has been printed:
< PREV PAGE
NEXT PAGE >