< PREV PAGE
NEXT PAGE >
Tiguan 4Motion (5N1) L4-2.0L Turbo (CCTA) (2009)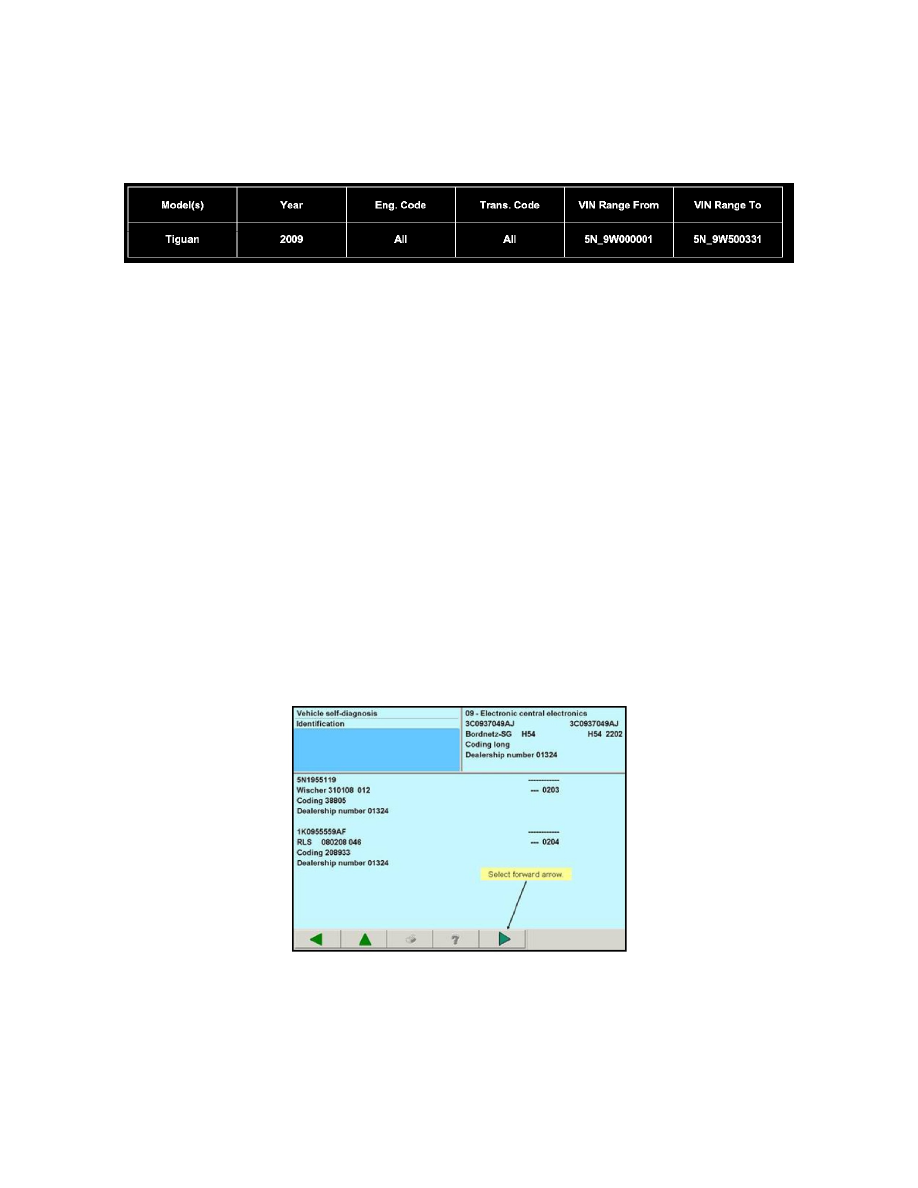 Exterior Lighting Module: All Technical Service Bulletins
Lighting - Parking lamps Stay On With Out Of Ign.
94 09 06 
May 27, 2009 
2019318 Supersedes Technical Bulletin Group 94 number 09-05 dated May 26, 2009 to update warranty table damage code.
Vehicle Information
Condition
Parking Lights, Remain ON with Key Removed from Ignition
Technical Background
Parking lights can be activated by headlight switch or turn signal lever. The turn signal parking light option is a European feature and must be disabled
for NAR.
Production Solution
-
Production correction of Coding as of VIN 5N_9W500332
Service
Procedure:
Use the following procedure to change Central Electrics Control Module coding.
1. Enter Vehicle Self Diagnosis using VAS 5051B or VAS 5052
2. Highlight "On Board Diagnosis" and select forward arrow.
3. Highlight 09 "Electronic Central Electrics" and select forward arrow.
4. Select forward arrow again as shown below.
5. Highlight "007 Coding (Service 1a)" and select forward arrow.
6. Highlight "Bordnetz - SG" control module and select forward arrow.
< PREV PAGE
NEXT PAGE >